Oh, Anthropologie, you are KILLING me. It's not bad enough at least a third of my wardrobe originates from you (think of all the money!!). Now you had to release a Paris-themed October lookbook and mercilessly taunt my unemployed soul. I pretty much want everything. And to be back in Paris. But if I have to narrow it down to a single thing that I am craving more than any of the others…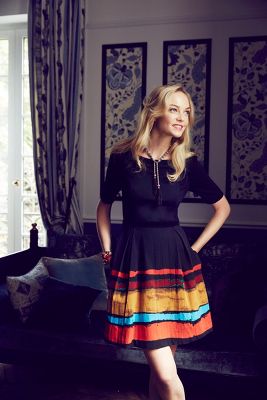 I mean, look at the back!!
It's so ladylike, with retro touches, and a hint of edge. It's my style encapsulated in a single dress.
Coming in a very close second is the Pixelated Fleur Dress. Sigh. Baby needs a job, vite!!
Which pieces caught your eye from the lookbook? What are you lusting after right now?