When I started this blog, I mentioned that I was going to write about some of my favorite places in the world. My recent whirlwind 23-hour visit to Paris was a great place to start, since I knew I had to pop into Paperdolls boutique, one of my favorite places in Paris.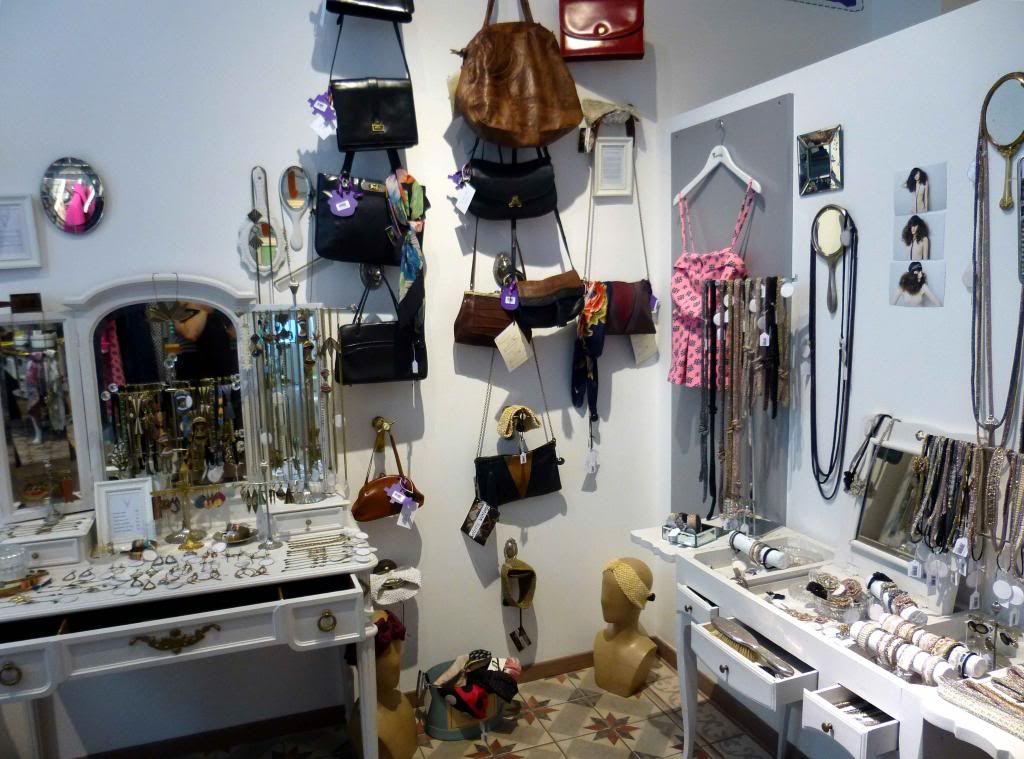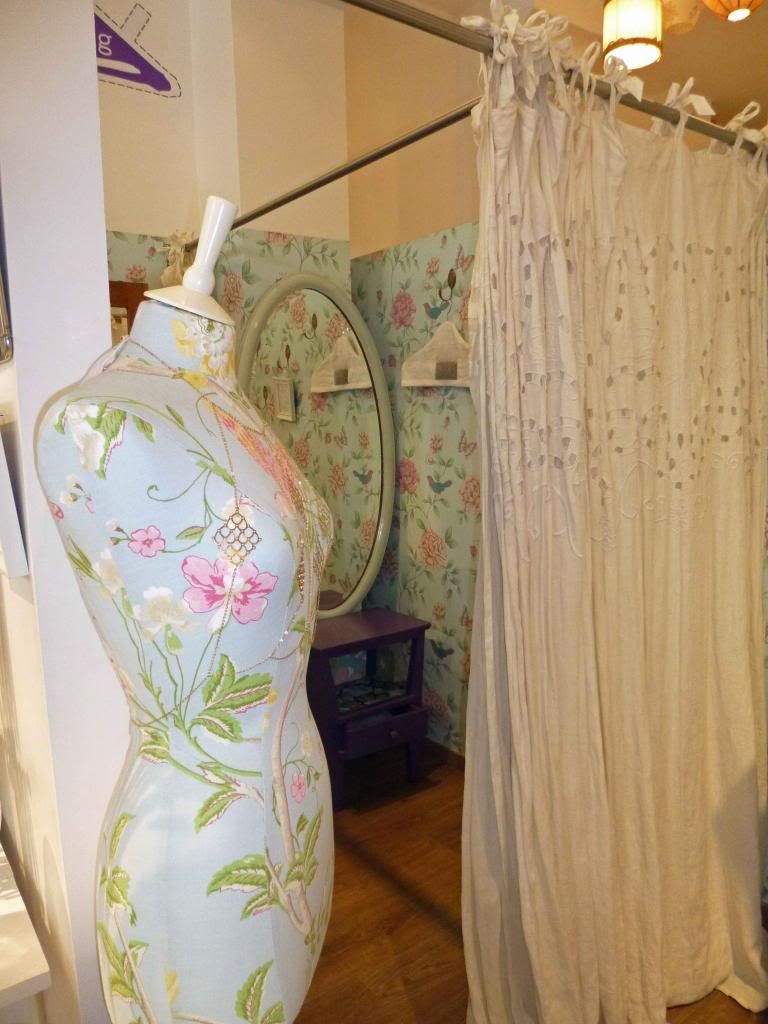 Essentially, I had less than 5 hours for shopping, so it should tell you something that I made this a can't-miss destination. (In fact, I've visited this shop the last 3 times I've been to Paris—and the first was when I discovered it!) Even when I was broke and unemployed on my first visit, I still had to leave with something—a gorgeous headband by Betty Gabrielle.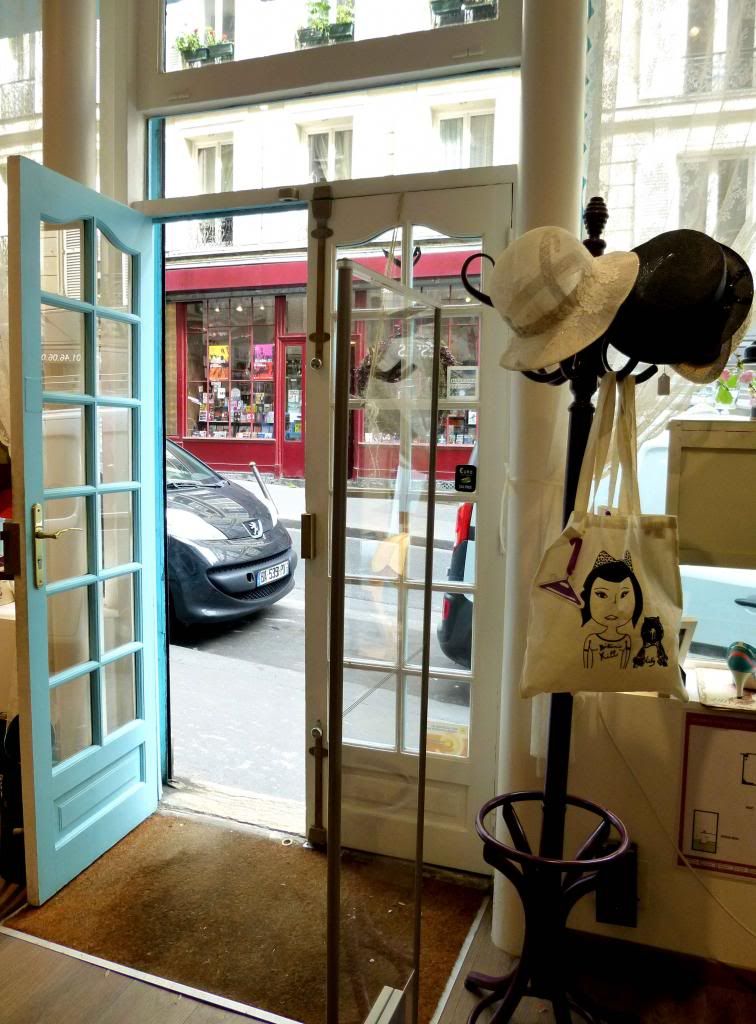 Other visits' purchases can be seen on my blog, with more to come from this visit. I purchased the dress featured in this post from Paperdolls, as well as the shirt in this post, both by Lisa Pearl. This necklace, which has made several appearances on the blog, is a Paperdolls purchase, as are the necklace and earrings in this unboxing video, all by Virginie Mahé.
Even if you don't plan on buying anything, the store is worth visiting just for the setup and decor. The store is an "apartment," with each area designated as a different room—with the vintage decor to match! (Sadly, I forgot my good camera when I visited, so I had to make do with my point and shoot, but you can still see what I mean. I'll just have to go back and take better ones! 😉 ) I always joke that I could live in an Anthropologie store, but I really could live in Paperdolls.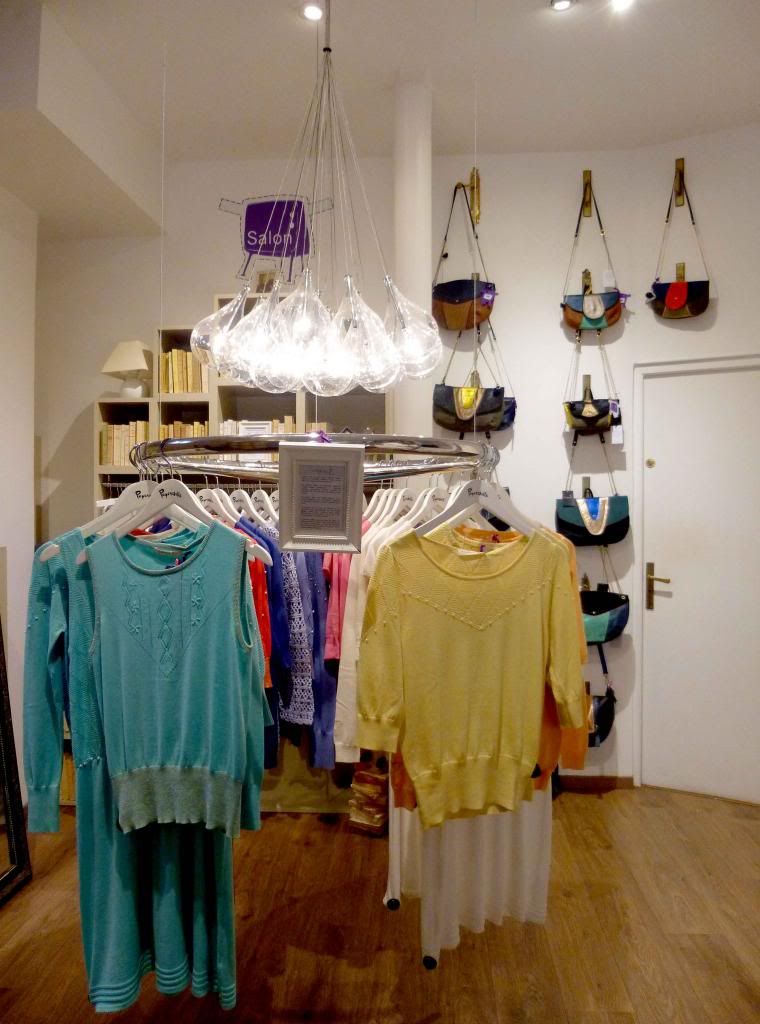 Candy Miller, the owner and proprietress, is always so lovely to talk with. She speaks both French and English, so even though I struggle with my French, I always wind up having a great conversation with her.
Shopping at Paperdolls really is a unique Parisian experience, because Candy sources all the products she sells from independent, up-and-coming local designers. So you really will get something that you won't be able to find anywhere else! (An incentive for me to always buy more than I should when I'm there, because otherwise I won't get another chance [without great difficulty].)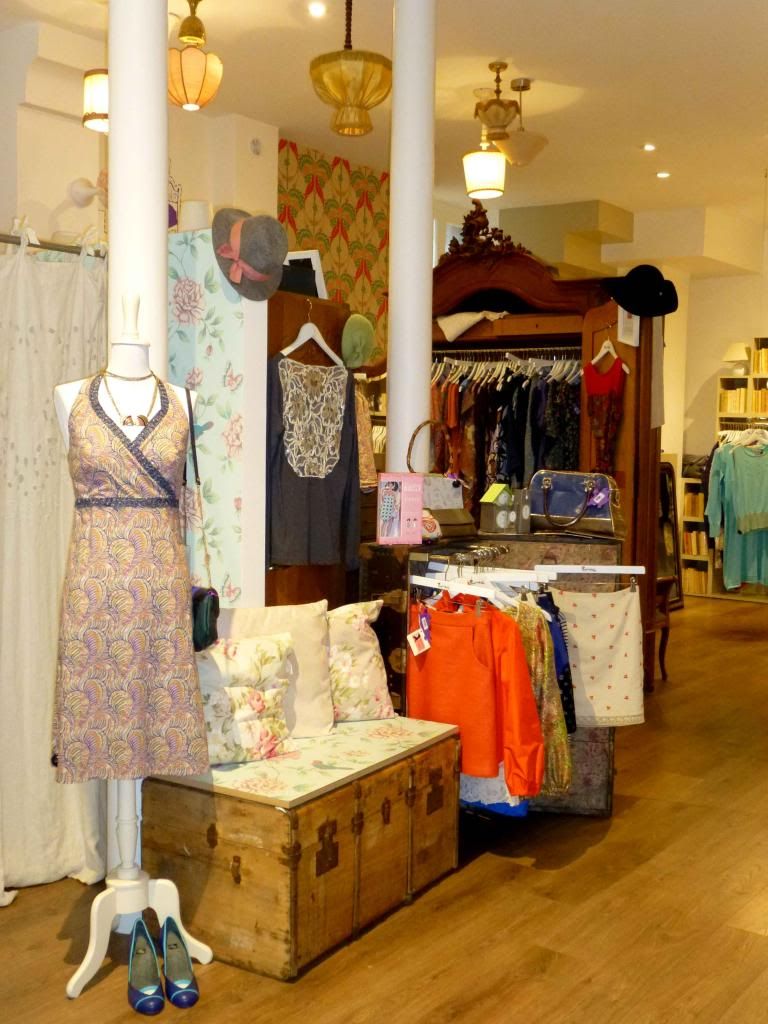 Luckily for all of us, though unluckily for my credit card, Candy told me that she will be launching an online shop later this year.
Candy was kind enough to answer some questions for this feature (and my own curiosity!):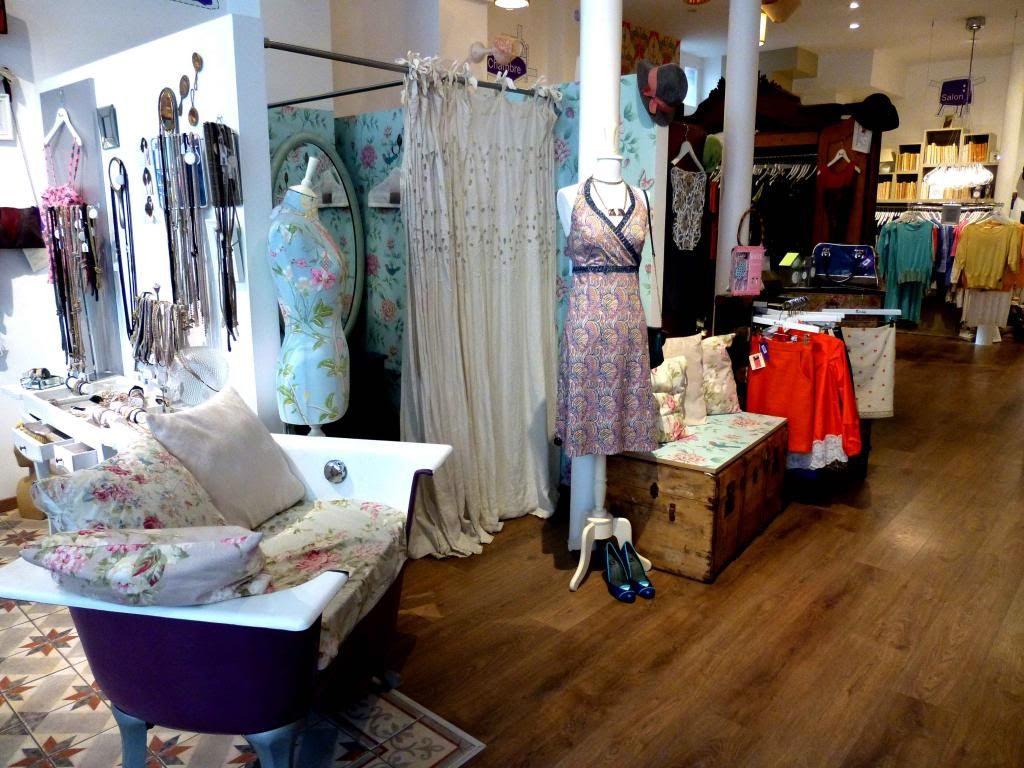 Q: What is your background, and how did you wind up in Paris?
A: I grew up in London, and from a young age, I travelled to France on family holidays, and thus my passion for France and the French culture began. I studied Marketing in England, and first came to live in Paris for a one year university internship back in 1993. I met a French guy and naturally decided to come to live here permanently since summer 1995.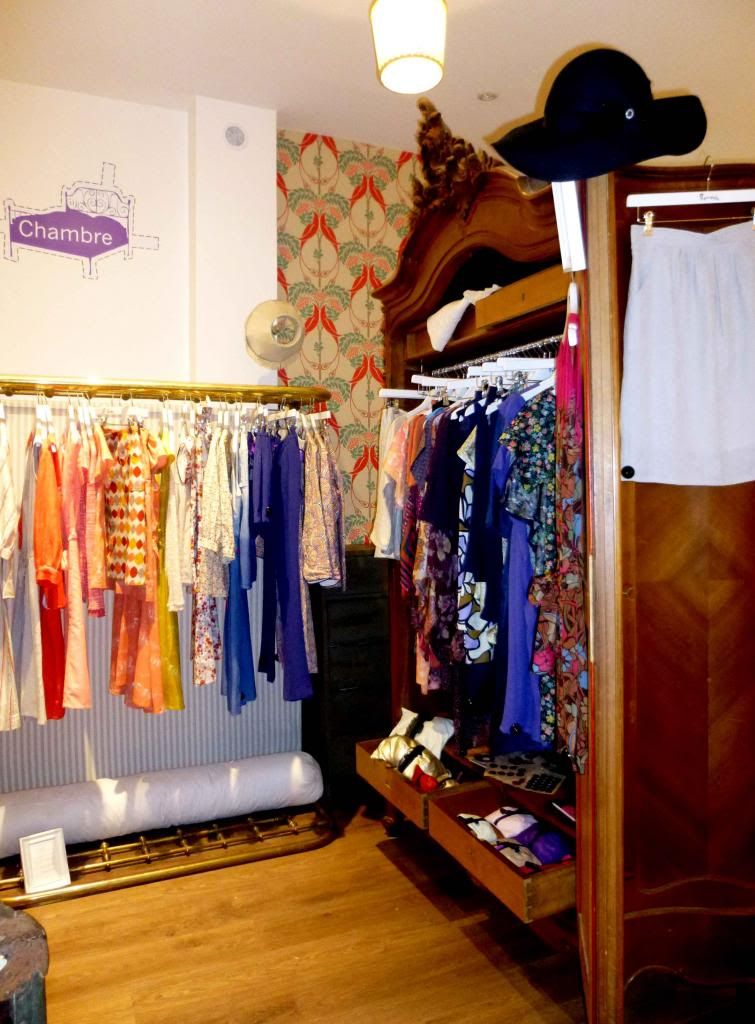 Q: How did you get the idea for the store (the store in general, the concept)?
A: It was a longtime dream to open my own store dedicated to young designers for years.
When I first came across the large shop space. I knew I had to use it intelligently. My boyfriend came up with the idea of setting it out like an appartement. I was set upon using vintage pieces of furniture for the decor. I have always dreamed of living in another era. I briefed an architect, Solène Hery from Agence Avous, and asked her to imagine how to transform everyday pieces of furniture to present 20 different young designers – taking into account the technical aspects of each type of product, from jewelery to shoes to hats to clothing … I also wanted to create a quirky style, with inspiration from the dreamy world of Alice in Wonderland.
Q: How do you find the designers you feature?
A: I have been interested in young fashion designers ever since I was a teenage living in London. When I arrived in Paris, I immediately started to seek out the local talents. So I was already in contact with quite a number of the designers before I set up the shop. I had found many of them on local fashion fairs for the general public. Others I have found via word of mouth, on the internet, or on trade shows. Some came to me to present their work.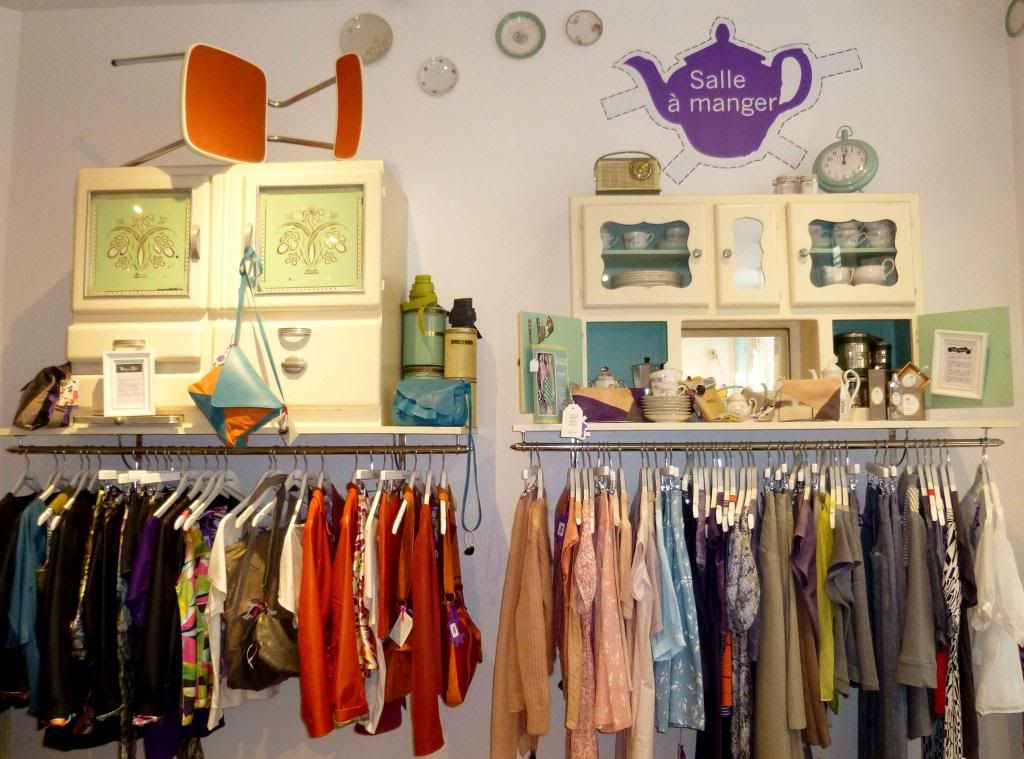 Q: Where did you find the amazing vintage decor?
A: We found the majority of pieces on Le Bon Coin, the French equivalent of eBay. Some of the pieces came from second hand stores or from the Saint Ouen flea market.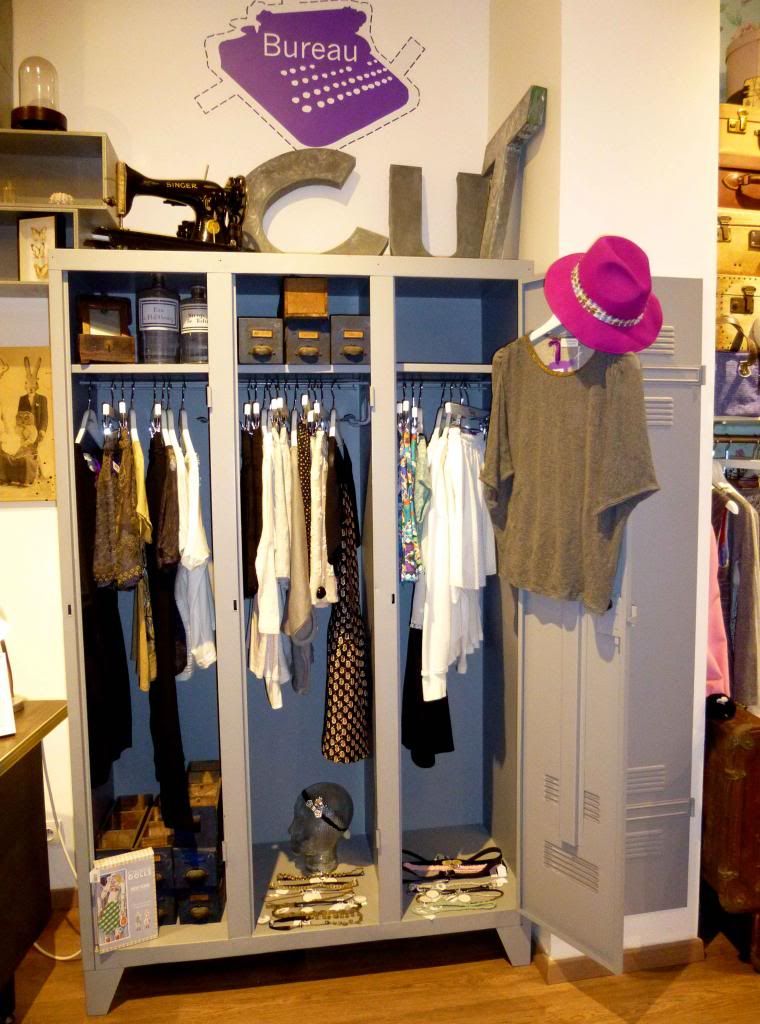 Q: Where do you like to shop in Paris?
A: I love the Montmartre area, which has a very unique feel to it, like a village. The Marais is also a great area, as loads of choice, and quite a lot of small boutiques.
Less well known, the Canal St Martin has a great selection of shops, notably in the rue Beaurepaire, rue de Marseille, rue de la Grange aux Belles …
And also the rue de Charonne in Bastille.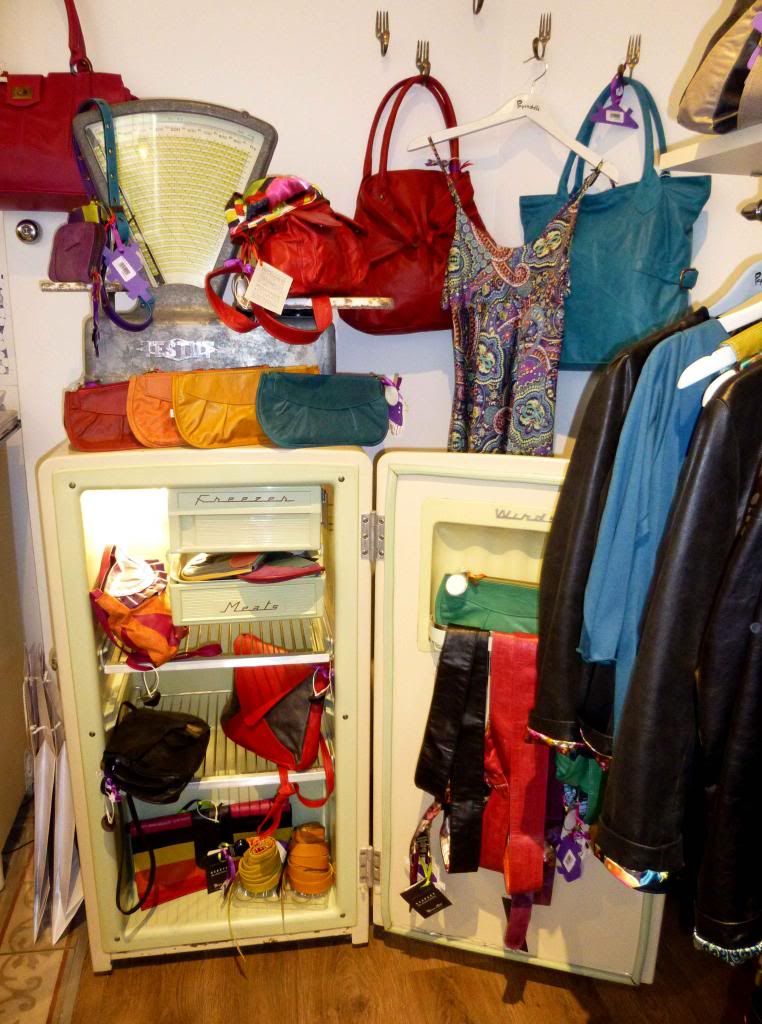 Q: What are your other favorite places in Paris?
A: I love the parks – particularly the Buttes Chaumont, with its unusual layout. I love the atmosphere of the Parc de la Villette, mixing culture, music and fun. I love the museums and the galleries, particularly the MEP – Musée Européenne de la Photo, and I have recently discovered the alternative small galleries of the multicultural Belleville area.
Q: You mentioned that you will be launching an online shopping site later this year. When do you think that will be going live?
A: I hope to launch in October, but there is a lot of work ahead of us. Watch this space!
Whether you live in Paris or are planning a trip there, make sure to pop into this magical place. It's right off of the Pigalle métro stop, just a few steps up rue Houdon. You can thank me later. 😉 (Maybe you'll even run into me there!)
Paperdolls
5, rue Houdon, 75018 Paris
+ 33 (0)1.42.51.29.87 – +33 (0)6.16.13.33.48
Hours: Monday to Saturday from 11am to 7:30pm, Sunday from 2:30 to 7pm
Enjoyed this post? You'll enjoy following me on Bloglovin' even more! 😉
This post has not been sponsored in any way and reflects my own honest, personal opinions. For more information, see my full disclosure policy.