Affilier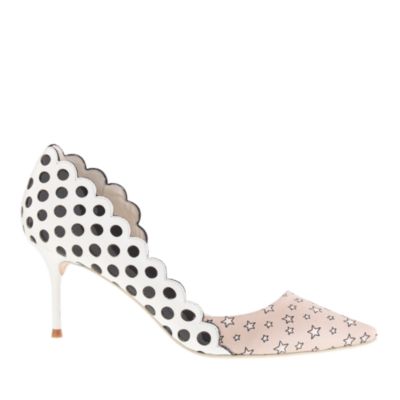 Luckily for my wallet, this week's Wishlist Wednesday item is theoretical only. I'm not a huge J.Crew person. I love their basic tees, and I do like some clothing, but it's so overpriced. And so I never heard about, and subsequently missed, their collaboration with British shoe designer Sophia Webster. And I missed buying these Sophia Webster for J.Crew Anneka kitten heel pumps.
Which kind of KILLS me. I wear everything twee—hearts, stars, polka dots. AND THIS COMBINES POLKA DOTS AND STARS!! I also adore the color combination.
AND they're d'Orsay pumps!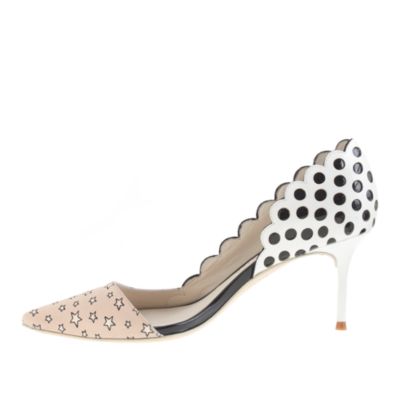 Not to mention, the heel height is great. It makes them so wearable.
Basically, everything about them is perfect. Except for the fact that they were too expensive, and that they're completely sold out. 🙁
A good runner up is these Anneka pumps.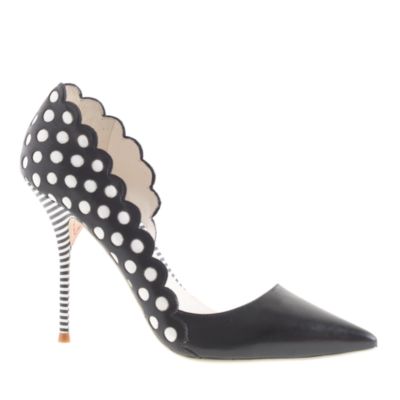 Alas, these are sold out as well. Unsurprisingly. *sad face*
I had never heard of this shoe designer before, and now I realize her aesthetic was made for me, so I'm going to have to keep an eye out for the future.
Had you heard of Sophia Webster? Did you get anything from this collection? What do you do when you find out about things after the fact and then can't stop thinking about them?
Enjoyed this post? You'll enjoy following me on Bloglovin' even more! 😉
Disclosure: This post contains affiliate links. For more information, check out my full disclosure policy.