It's been a while since an update on my search for the perfect red, but I'm back with a doozy: Chanel Pirate lipstick.
I know I've never mentioned Chanel lipsticks before, which is weird, since I have a few. But I actually don't wear them that often. I'm not sure why. They're nice enough. But maybe not so special? I do confess to liking the very small buy-in to luxury living that owning them gives me. I have considered getting rid of one or two (I don't actually have that many), although I tried one of them on recently (a red! matte!), and it was actually quite lovely. So I'm not sure what's wrong with me and Chanel lipsticks.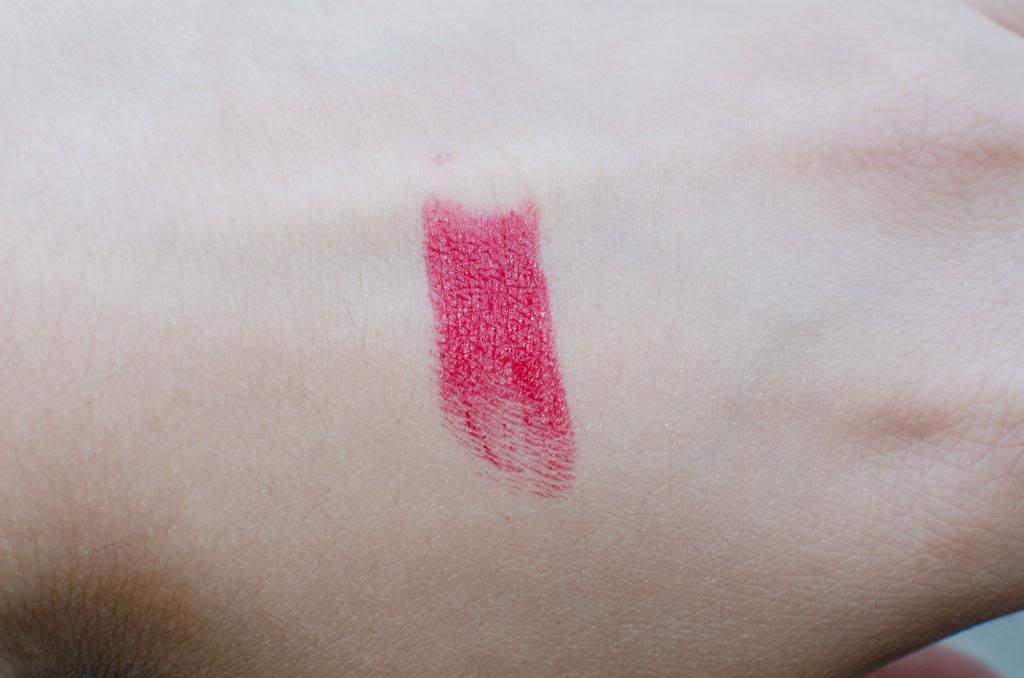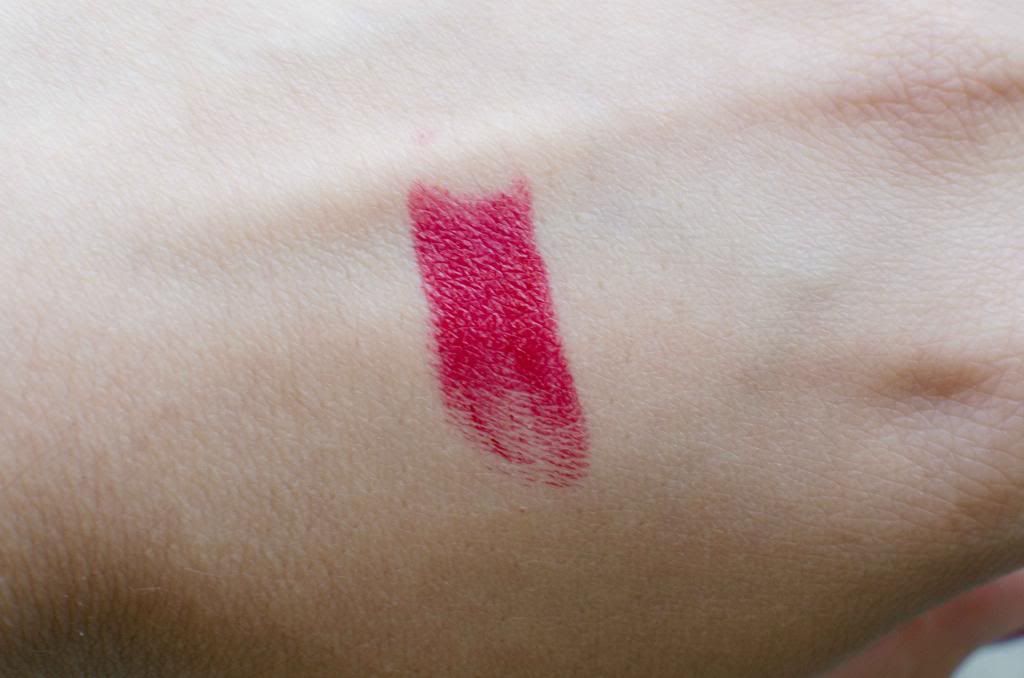 However, Pirate is one of those shades that's kind of an urban legend in the blogosphere. People love it, and you can't find it anywhere. I went to several Chanel counters, and they don't even have the tester out. Technically, it's limited edition. However, my gift to you, is to let you know that it's readily available on the Chanel web site! So I succumbed to its allure. (Heh, that's funny, because it's one of the Rouge Allure lipsticks. :p )
You may remember that my preference in reds is a matte finish. There are a couple of reds that I have that aren't quite matte, but I still love them. (Rouge Rock and Terrific Rouge, I'm looking at you.) Rouge Allure Intense Long-Wear Lip Color is a satin finish that is supposed to be, wait for it, long lasting.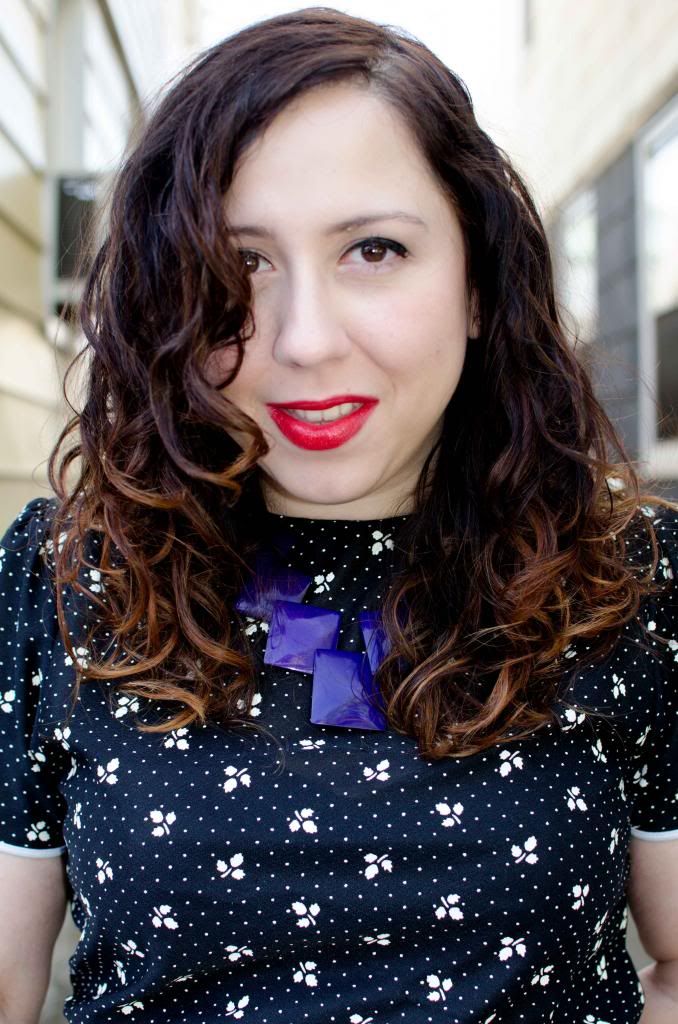 It's definitely creamy going on. Which is usually when I think it's not going to last. I was doing an experiment, trying two different lip primers to test which one was better, so I'll be sharing some photos of its longevity through the day in a future post. But, spoiler, it lasted okay through the day. I didn't reapply it until I left work, and it had gotten a little patchy after eating both breakfast and lunch. Strangely, when I went out for a few drinks after work, it didn't last as well. Terrific Rouge definitely has better longevity on its own, and Rouge Rock works very well using this technique (I use Dragon Girl underneath, though, or Mysterious Red…and I'm going to try it will all my reds from now on).
The funny thing is, I think the color looks more va-va-voom in the photos than I felt it did when I looked in the mirror. (Rouge Rock is probably my most va-va-voom red.) It kind of felt like an everyday red to me. Or maybe I've just gotten so used to wearing red lipstick?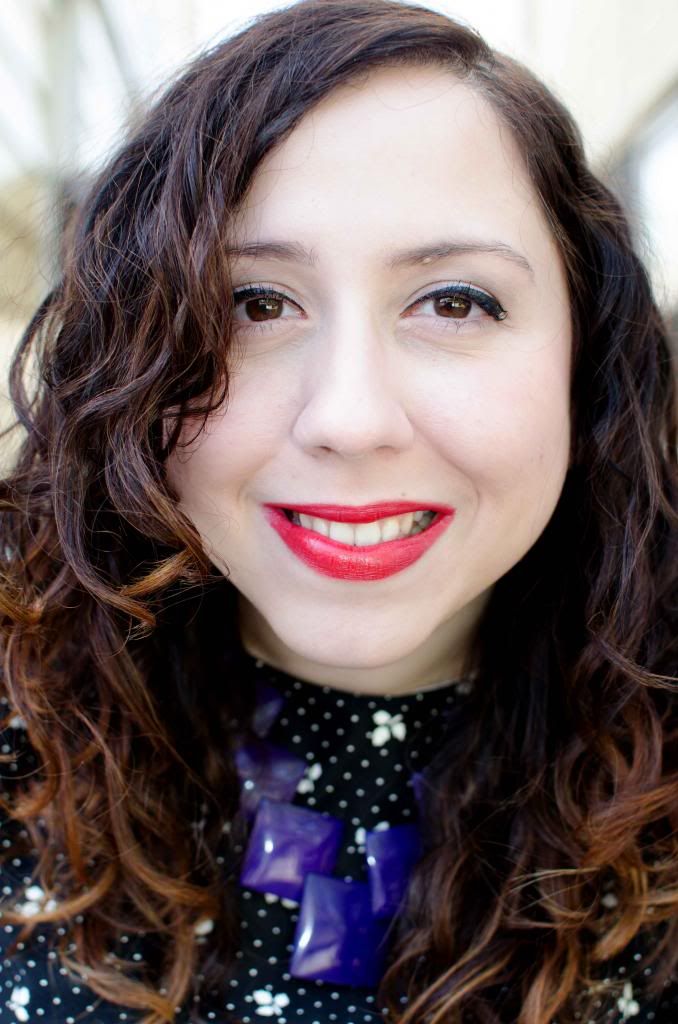 For those of you who like more moisturizing lipsticks, this one is a very good option for you. The more creamy texture (though it does set/dry down a bit) left my lips feeling quite supple. (Ooh, good word!) It has that vaguely perfume-y scent that Chanel lipsticks have, but it's not strong at all, and does not linger long.
Ironically, considering its luxury status, at $35 it's less expensive than the By Terry lipsticks! So there you go! The terrible thing, there's a matching nail polish that I now want, though I am not usually impressed with Chanel nail polishes and think they're overpriced. We shall see.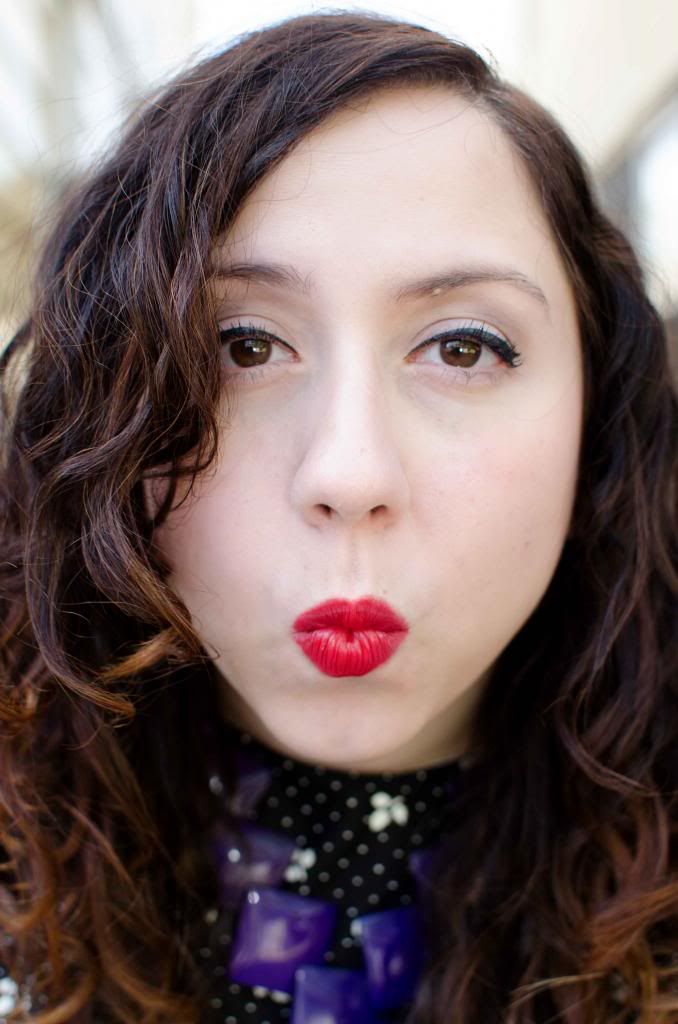 And now you see. What do you think?
Bloglovin' | Facebook | Twitter | Instagram
Disclosure: This post contains affiliate links. For more information, check out my full disclosure policy.