Undoubtedly, I do love color in my wardrobe and on my face. Yet one thing that is a staple in my wardrobe is a black leather satchel bag. I currently have the Treesje Brixton, which I didn't use that much after I first purchased it a few years ago, but have been using every day since November.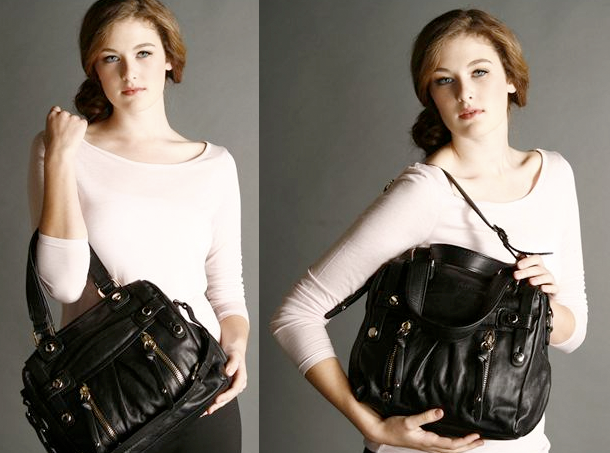 And it shows. Sadly, and I know I used it in the rain and snow, but it hasn't held up well. Frankly, I'm surprised. While not a bag that cost thousands of dollars (I still haven't taken that plunge), it wasn't cheap, either, costing a few hundred. And the leather is pretty thick. Yet there a places where it's worn through, and I see a little hole forming on a seam.
I have, however, been utterly delighted by how much this bag has turned out to hold. It's like Mary Poppins's carpet bag. I even used to stick my Nikon D5100 into it to bring to work, and it fit with much room to spare. (The downside to all this room…so many things floating around at the bottom, and my wallet [and other things] are constantly getting lost in it.)
This just means that it's time for a new black leather satchel. Here are my top contenders so far.
I know, it's not really reinventing the wheel, but I'm not trying to. It has a similar look, similar "hardware," a good shoulder strap. I like my Collin camera bag enough, have no complaints. I'm not sure how ubiquitous it is. Hopefully, people will just look at it and think, "Wow, that's a nice bag," and not, "Oh, a Rebecca Minkoff Cupid!"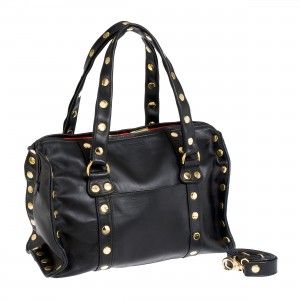 I had pretty much settled on getting the Cupid, when one day I was in the elevator at work with a girl with this really great handbag. It seemed to fit the bill, and yet wasn't anything I had seen before. I was trying to psych myself up to ask her where she got it/what it was. I was really convinced it was probably a high-end designer that I'd never be able to afford.
Luckily, I spotted the brand name on the zipper tag (unobtrusive branding, how I love thee). I rushed upstairs and looked it up. I'd never heard of Hammitt before, which turns out to be a brand out of Los Angeles. I really love their design aesthetic. And especially with the Westwood II, it has a lot of the touches I was looking for, without looking like something I'll find anywhere. Alas, it comes with the commensurate price tag.
What do you think? Which do you like best? Do you have a go-to kind of bag? Got any recommendations for me?
Bloglovin' | Facebook | Twitter | Instagram
Disclosure: This post contains affiliate links. For more information, check out my full disclosure policy.