I need to state this at the very beginning, just to make things clear because of how effusive this review is turning out: I am not being compensated at all for this post. In the slightest. I purchased all 6 shadows with my own hard-earned money. That said, I think the Surratt Artistique Eyeshadows are possibly the best eyeshadows I have every used. They're at least up there in my top 3. (And I don't even know what the other 2 are.)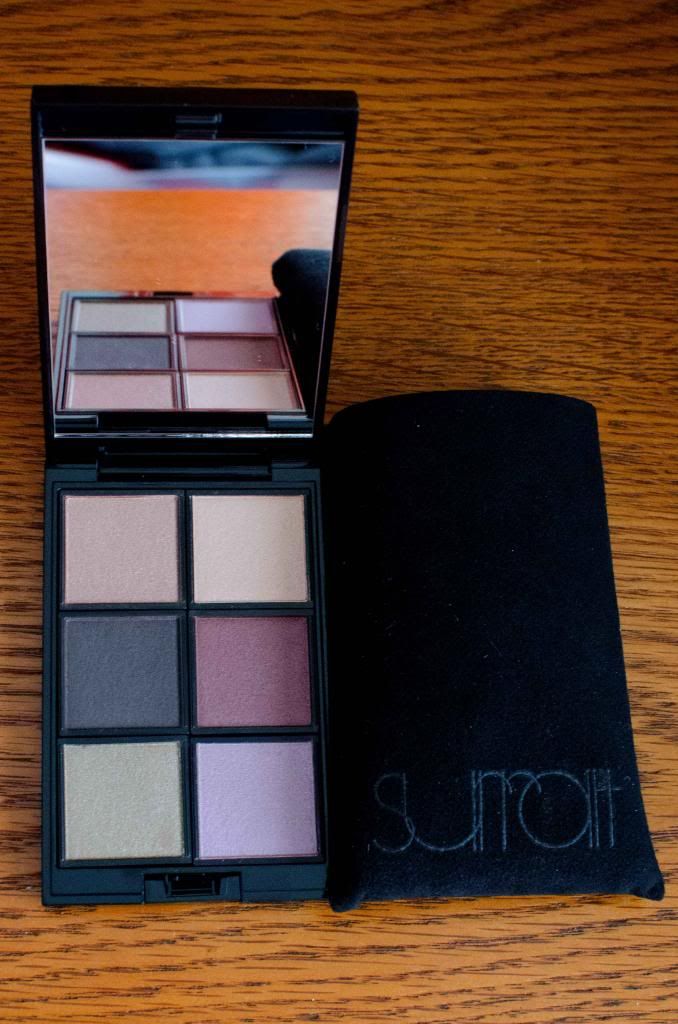 Back in October, when I scoped out the Surratt counter at Barneys, I had no money, so I only lingered briefly, and ran my fingers over the shadows to see. They felt like butter. But I thought maybe I amplified they're amazingness.
I didn't.
Working with them is even better than touching them. They are buttery smooth. Unlike other shadows, the Surratt Artistique Eyeshadows are made by pouring the product and then gently pressing it into the pans, which is why they are extra velvety and blendable.
They're also incredibly versatile. At first application, you get just a sheer wash of color, perfect for people who don't wear a lot of makeup or who are afraid of color (a great way to experiment!). The color builds up beautifully and smoothly, never looking cakey. You can amp it up to the intensity that you choose, and blending it is a breeze. (Although from watching the MUA I worked with on my look, I don't blend nearly enough!)
This may frustrate people who are more slap and go with their makeup application, if they want more color payoff to start with, but it's perfect for me. You can get different looks with the same colors, just by using more or less of them.
You can also use them wet or dry, so if you want more intensity to start with, that's an option. It also means you can use the darker colors as a liner and that you can maximize the shimmer.
I would say that most of the colors are shimmers, but there are also some that have a velvet finish. Pure matte lovers may feel left out, but I urge you to adapt, it's worth it! The shimmers are a grown-up shimmer, more sophisticated than spangly, though there is a tiny bit of sparkle fall-out/migration.
Now, on to the colors! The ones I purchased were:
#6 Doré Rose – a rose gold
#8 Ravissante – a lilac
#12 Doré – a "patinated" gold
#14 Marron – a burgundy/brown
#13 Cuivre – a copper
#22 Brun Noir – a brown/black with depth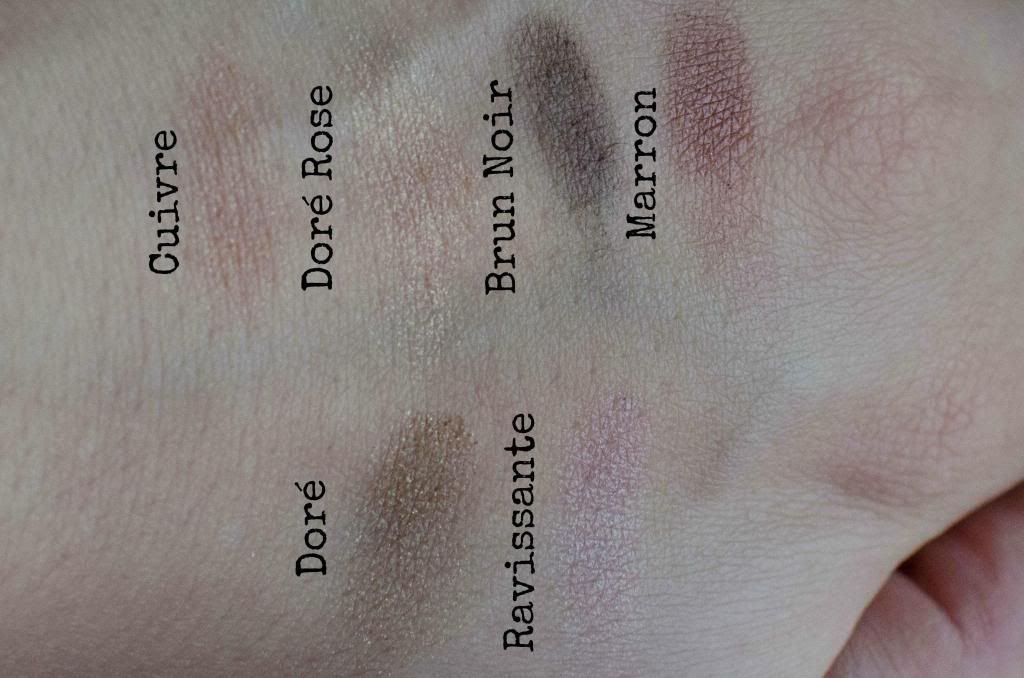 The lasting power is really good. Over my eyeshadow primer, I saw slight creasing on one eye after 13 hours of wear. And that's with my super oily eyelids.

Most of the Surratt Beauty items are designed to be refillable in some way. In the case of the eyeshadows, they're also customizable. You buy the shadow "cartridge," and then pick either a small palette or a large palette to stick it into. A small palette holds either 4 shadows, 2 shadows and a blush, or 2 blushes. The large is similarly customizable, with one more "row."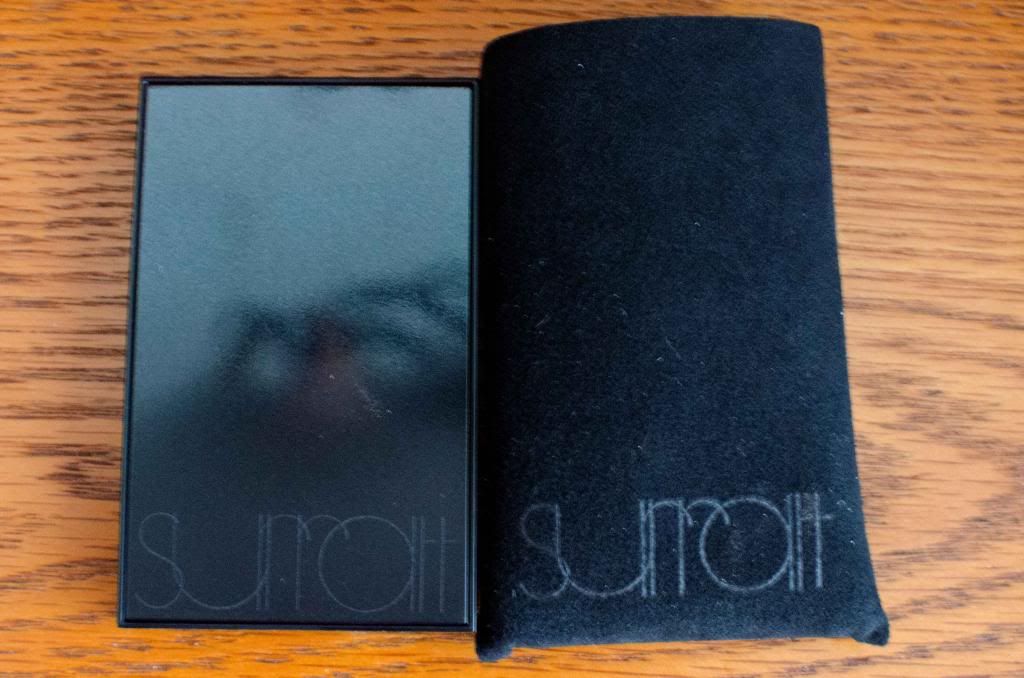 There are a couple of bad things about the eyeshadow, though, but only in regards to the packaging. You can't really keep/use the shadows without buying a palette. Because they're so soft and buttery, they're also in danger of chipping (or, god forbid, shattering) if they're not kept in a palette, and the "case" they come in isn't really a case. Or secure. And the cartridges are plastic (and thus recyclable), so you would need to add magnets if you wanted to put them in a Z palette. The other thing is that, because they're plastic, while they do "interlock" in the palette, they're not secure, and they are not magnetic. They gave me double-sided stickers to put on the bottom of the pans, and some extras for when the adhesive wears off. You have to poke them out from the underside
But the bottom line is this: I honestly wish there was a ginormous palette that would fit all the eyeshadow colors, because I really see myself wanting to collect them all. (I joked to the MUA that I'll probably end up owning the whole line at some point, but it was only partially a joke.) So see how much all that bothers me. 😉
You can see the look the Surratt MUA created for me with Brun Noir, Marron, Cuivre, and Doré Rose here. Yesterday, I was wearing an orange-red lip and used Doré Rose as a wash all over the lid and Cuivre in the crease, and it was the perfect pretty, minimal accompaniment. I also feel like this is going to be a summer favorite!
For this post, I created a look using the remaining two colors, Ravissante and Doré.
I applied my primer, foundation, concealer, and powder. Then, of course, came NARS Smudge Proof Eyeshadow Primer. I applied Ravissante all over the lid, into the crease, and on my lower lash line. I used Doré over it, on the outer third of my lid. I had to work both colors a bit to get them to be saturated enough for the look I was going for. (I was imagining a reverse NARS Kauai look.) I added a touch of Brun Noir in the crease, just to add a little depth.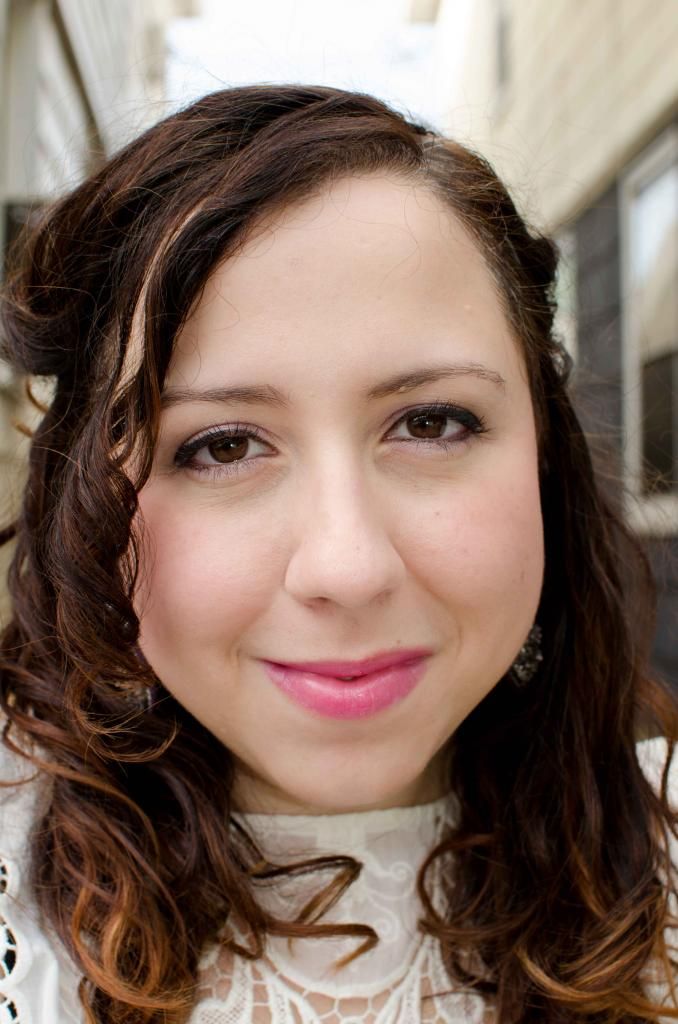 I broke into my Make Up Store black cake eyeliner that was part of the amazing swap Karima and I did (more on that to come), used with mixing medium, and my Hakuhodo J521 Flat Eyeliner D1 Brush, which did not easily make a flick. Hmm. I used it on the outer third of my lower lashline as well, and then used the Rouge Bunny Rouge Eye Kohl in Salome on my lower waterline. Also, based on Karima's rave, I broke into my Sephora birthday gift from last year and tried my sample of Benefit They're Real mascara.
I squealed in delight to break into my brand spanking new eBay purchase, Tom Ford blush in Narcissist, and get that gorgeous pink on my cheeks. And then to complete the Barbie-like effect, I used another swap item from Karima, Make Up Store lipstick in Pink Panther.
I'm a total sucker for purple colors on my eyes, though Ravissante definitely pulled more pinky lilac on me. Here's a close-up shot with both flash and no flash.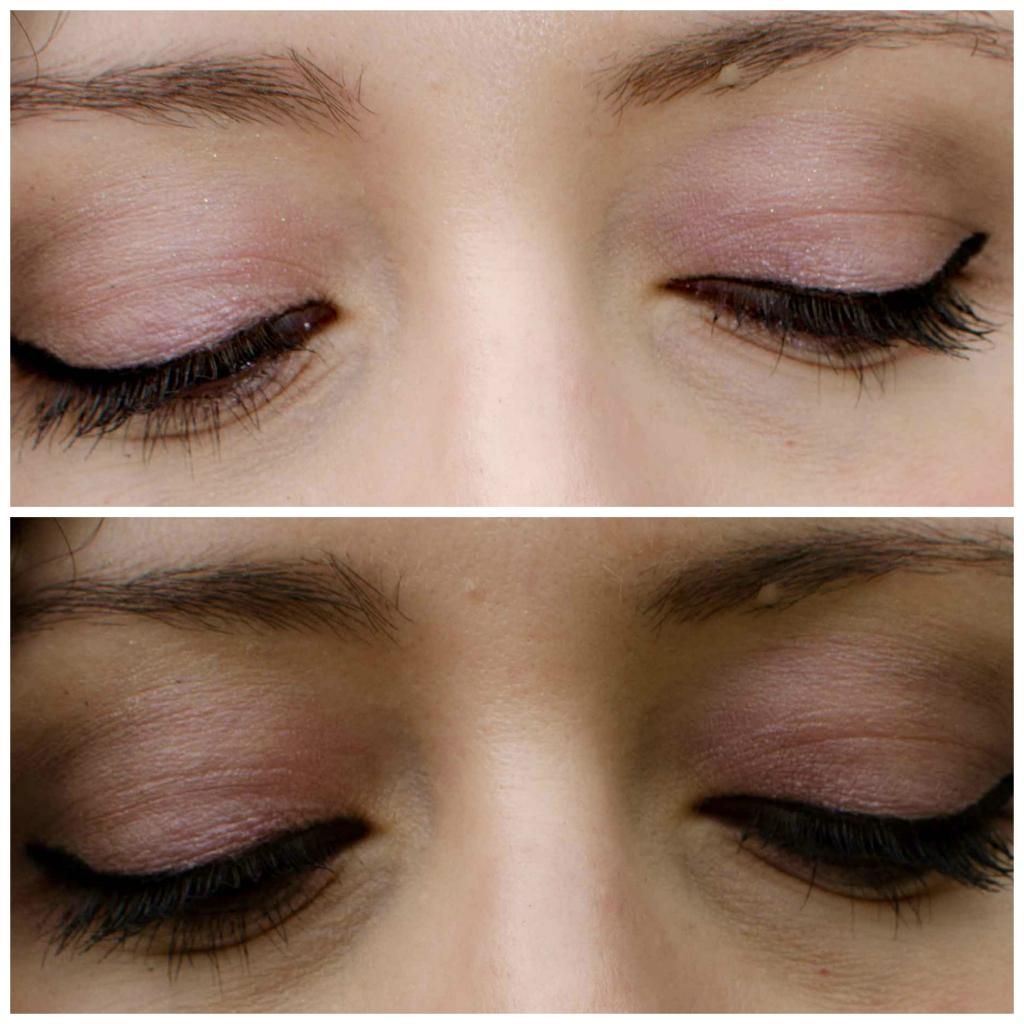 And a close up of the head-on view.

So, what do you think?
Bloglovin' | Facebook | Twitter | Instagram
Disclosure: This post contains affiliate links. For more information, check out my full disclosure policy.