Continuing where we left off with my Paris pharmacy haul, I now present the droolworthy Paris haul of high-end products I sold my soul for invested in. I managed to do quite a bit of damage in a very short amount of time (about an hour…this is why I had a list!). My sister was appalled impressed.
It's true. I hit the By Terry counter, and I hit it hard. I have to blame these purchases on Karima and her amazing By Terry Rouge Terrybly retrospective. I made my shopping list from there! As you can see, I wound up with quite a few of the Rouge Terrybly lipsticks, my favorite lipstick formula. I figured with the tourist discount and détaxe refund, there was never a better time.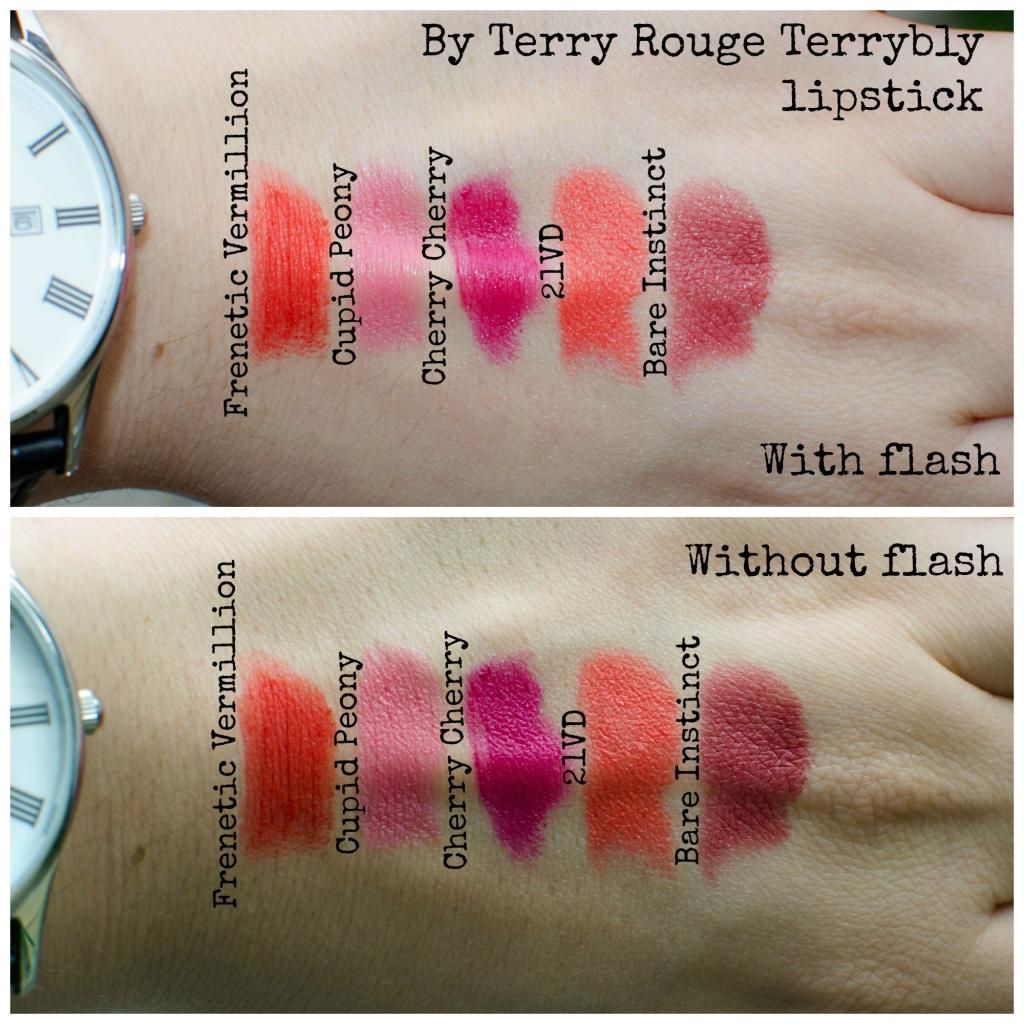 I wound up with #200 Frenetic Vermillion, an orange red, #300 Cupid Peony, a sort of neon-y pink, #304 Cherry Cherry, a lovely magenta, #400 21VD, a gorgeous orange (yes, another), and #403 Bare Instinct, which seems to defy classification.
I know Karima advised against purchasing Cupid Peony, but it was so pretty, I thought that I just had to try it. I should have listened to her. Not because of the white line problem, but because the color just doesn't seem to suit me very well at all. (When you're running around shopping three hours before your flight leaves, you don't take the time to try colors on.) I'll try and see if I can somehow get it to work…somehow…but I'm loving the others so far! (No surprises there.)
I became convinced that I need By Terry Densiliss foundation, despite my Cover-Expert. Supposedly, THIS is the one for oily skin. And people have raved. And despite having gotten a sample and not being convinced, I figured maybe one day I would be and this way I got it for cheaper. Right now my skin is in flux and oily like anything, so it's hard to evaluate foundations, but though it may not stay as matte as Cover-Expert, it really gives a lovely glow when I wear it. So not a total waste.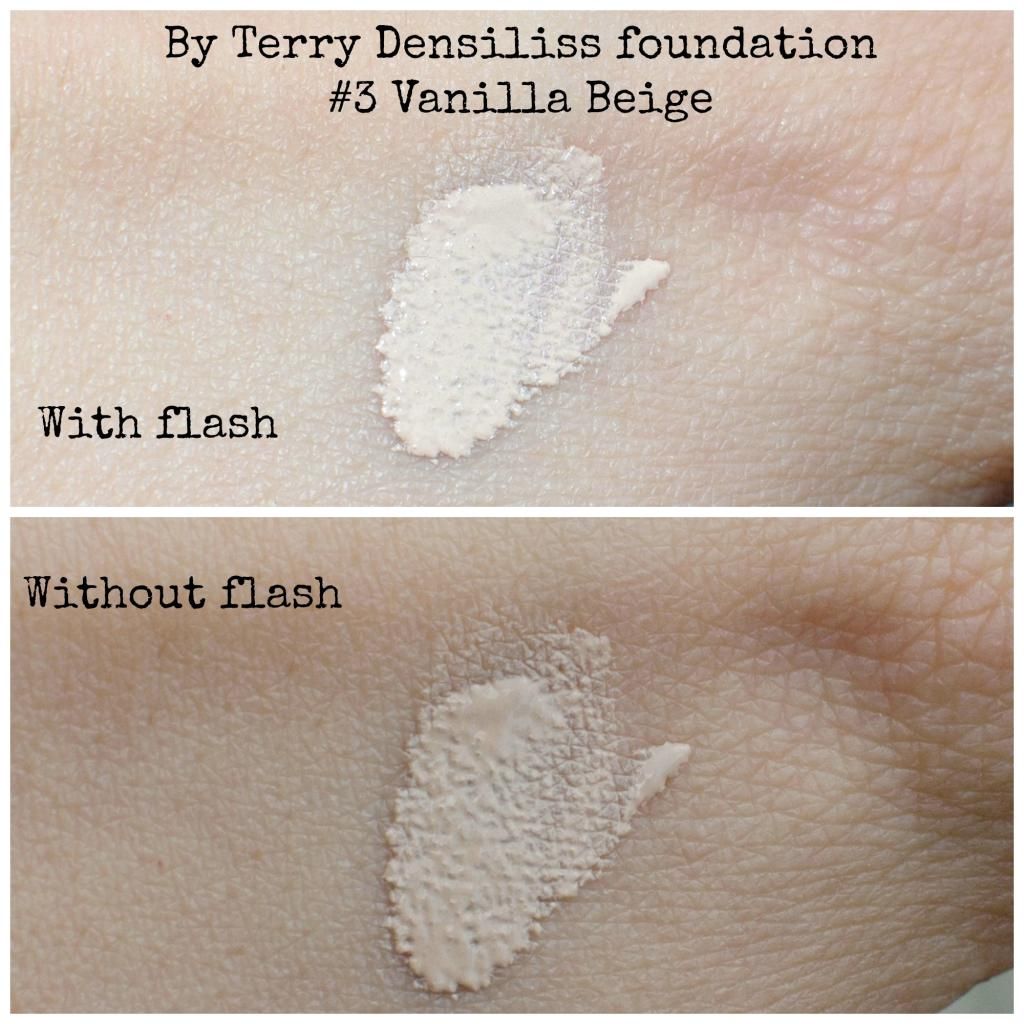 Just like with Cover-Expert, I wear shade #3, though I hear it's not an exact equivalent for all shades, so don't go by my experience.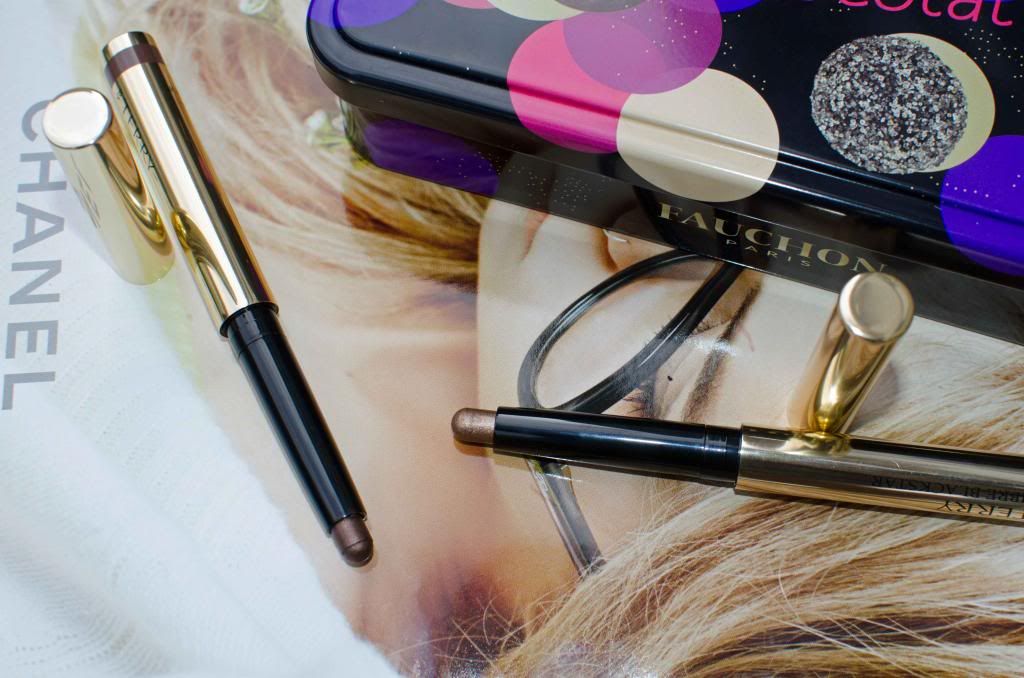 Another Karima-influenced purchase was By Terry Ombre Blackstar cream eyeshadow in #4 Bronze Moon and #13 Brown Perfection. I got them because she used them in her looks. Don't judge me, okay?! I've since seen them mentioned on other blogs, and they're such pretty colors, and I love my Ombre Mercure, so I know they'll go to good use.
Look at me, branching out into brown eyeshadow!!
Two more blogger-inspired purchases were made at the Guerlain counter. Ampersand Castles raved about the Météorites Perles primer and people were raving on Belly's blog about Les Voilettes pressed powder. (However, they were calling it "Les Violettes," which is how I wrote it down, and there was a bit of embarrassment when the SA corrected me. It's already bad enough that my French is iffy, I thought I spoke makeup fluently!!)
Guerlain packaging is just magical. I wanted you to see the inside and outside.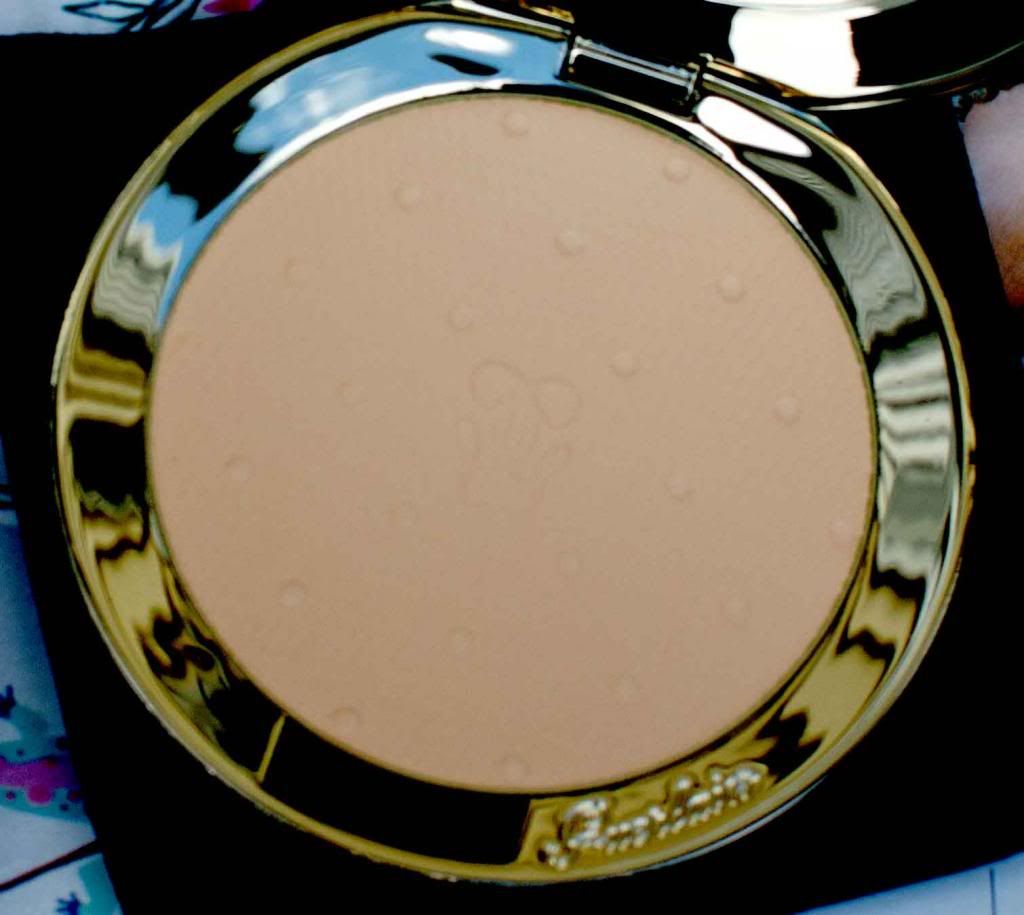 And here's a (blurry, dammit!) closeup. Look at that detail on the powder!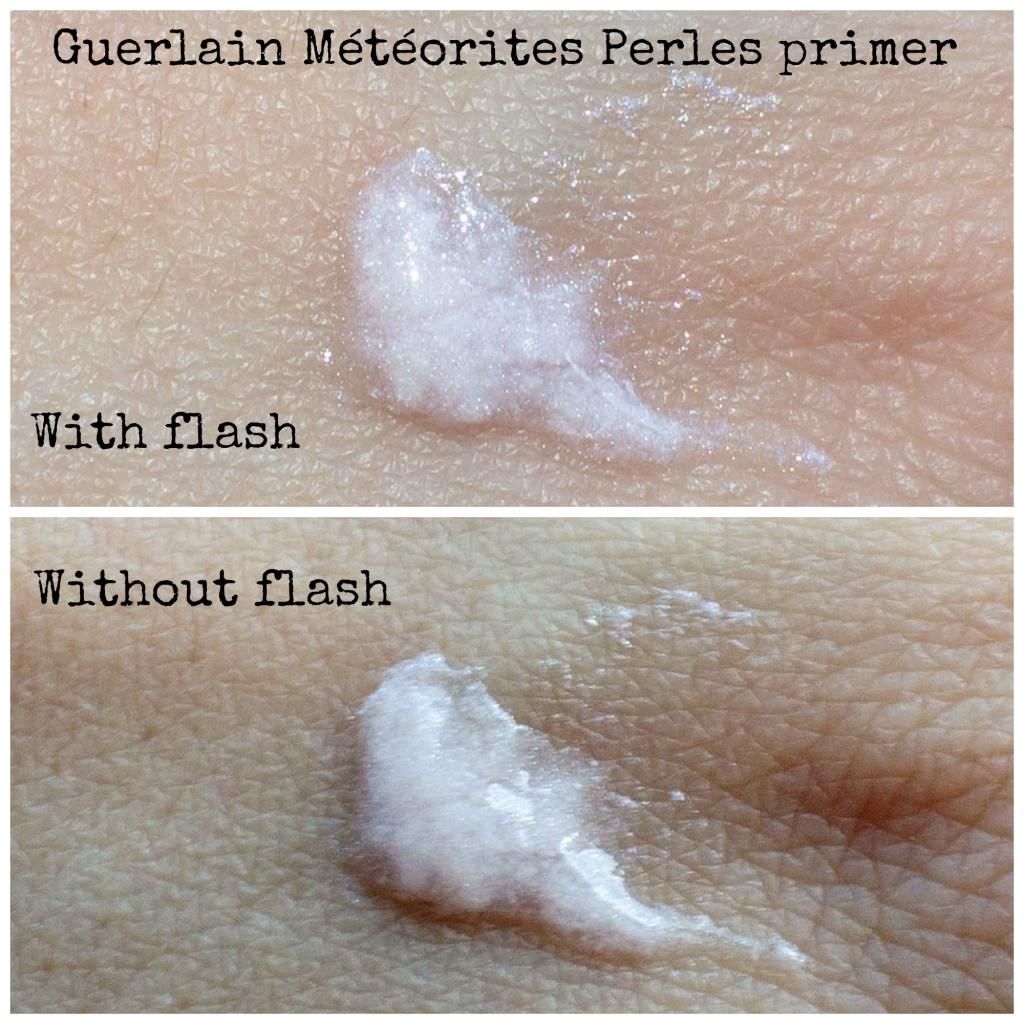 And a closeup of what the primer looks like. I'm not sure if the little pearls get ground up when you pump and that's how all the sparkly shimmers come out, but it sure is purty.
While researching the other YSL Rouge Pur Couture The Mats lipstick I have, #203 Rouge Rock, I came across #204 Rouge Scandal, which seemed like a deeper, darker, older sister. It was a shade not available in the US, so it was a must-buy-no-matter-the-price on my list, and wound up being the only purchase I made at duty free. I don't know if I got a good price, and I don't even care!
I just realized I haven't even tried this on my lips yet! What have I been thinking?! My gut tells me that this is more of a nighttime/special occasion red, unless I want to look vaguely goth, so it may not come out to play during the day. But if I can at all pull it off, you know I will!
One thing I need to mention is the absolute difference between shopping at French department stores and American department stores when it comes to samples. Most of the time when I'm shopping at home, if there's something I want a sample of, or if I'm hoping to get samples along with my purchase, I kind of have to hint at it or while purchasing say, "You wouldn't happen to have any samples, would you?"
Not in Paris. In Paris, they couldn't give me ENOUGH samples! For every purchase I made, I received more samples than things I bought (except at By Terry, but bless her, seh really tried. I may have had 10 things plus a makeup bag along with my purchases.) And I didn't even have to ask! They just GIVE them to you. Seriously, even in Monop' Beauty, the woman gave me a makeup bag and a full-sized hair mask! What a concept! I wish the US would catch on to that one…(and how to make better baguettes…)
So that wraps up my Paris high-end haul. Which was mostly a case of "the blogger made me do it." But I'm okay with that. 🙂
What was your favorite thing that I got? What would you like to try? And don't forget to stay tuned for my giveaway!
Bloglovin' | Facebook | Twitter | Instagram
Disclosure: This post contains affiliate links. For more information, check out my full disclosure policy.
Incoming search terms: