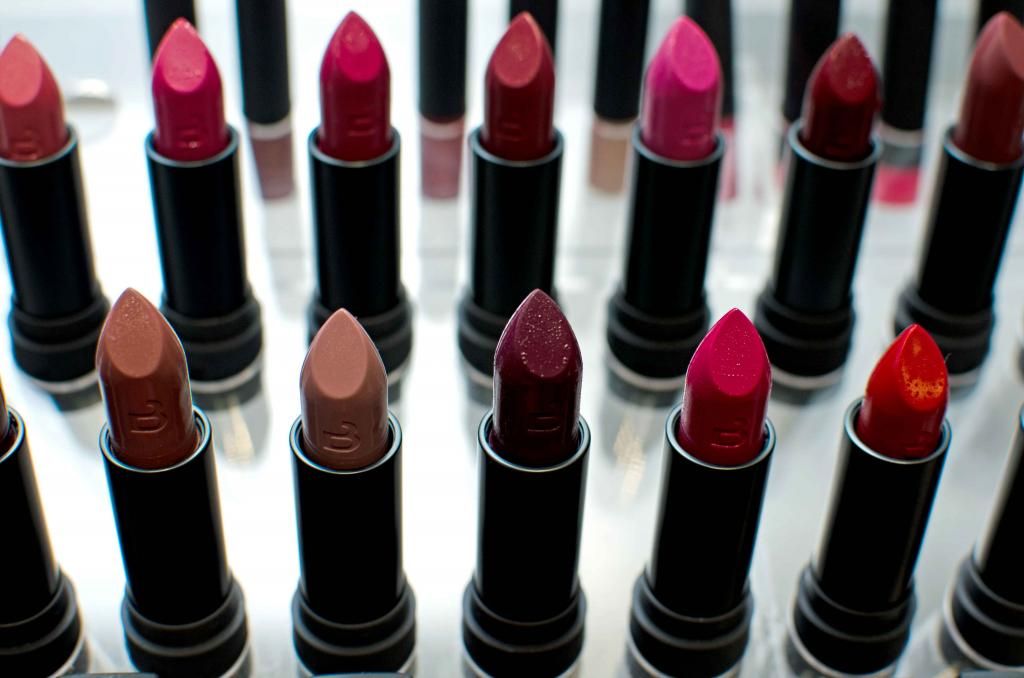 I don't have any travel plans on the horizon, to show you my favorite places abroad, so it's the perfect time to focus on my favorite New York places. And I realized it had been a nice, long time since I had visited the Bite Beauty Lip Lab—not since they had redone and reopened the store. So when an out-of-town visitor wanted to go have her own custom color made, it was the perfect excuse for my…err…fourth visit there.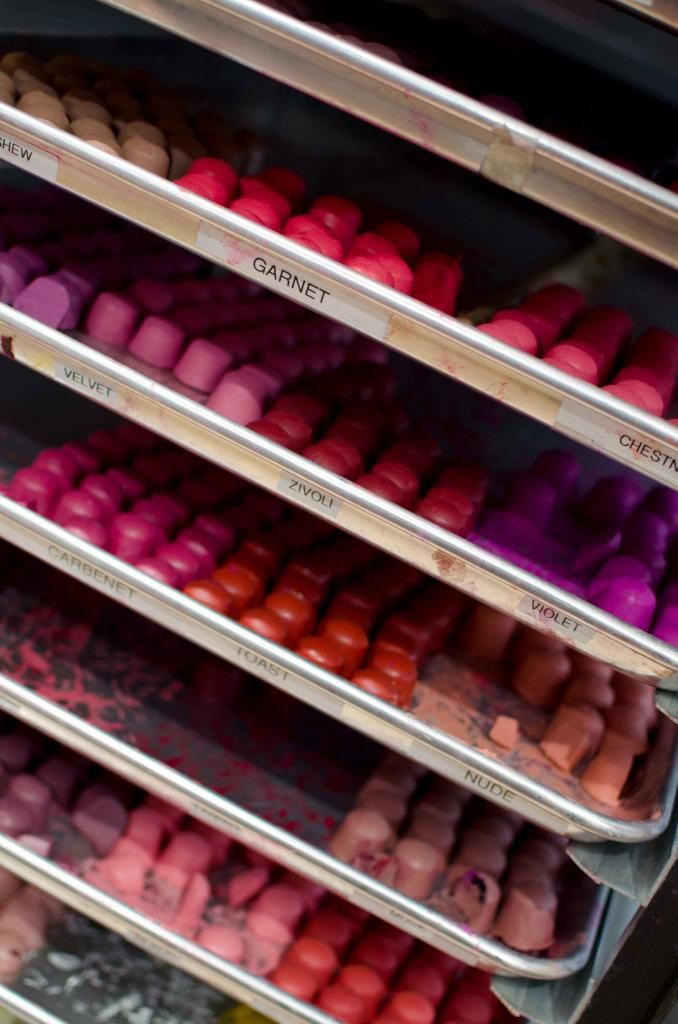 I figure the quantity and quality of visits have definitely designated the Bite Beauty Lip Lab as one of my favorite places, so I made sure to bring my camera along to show you all how the renovations turned out.
For those of you unfamiliar with the brand, Bite Beauty is a company out of Toronto making lip products that are food-grade quality. Yep, lipstick good enough to eat. They also contain moisturizers and protective antioxidants like resveratrol, which is the antioxidant found in red wine.
The line, exclusively available at Sephora (and at the Lip Lab), has expanded exponentially since the last time I wrote about my visit. They now have new glosses, new lip pencils, new lip treatments. My baby's grown up!! But if you're in the NY area, you can visit the Bite Beauty Lip Lab and work with a color specialist to come up with a color that's your very own.
Even the offerings at the Bite Beauty Lip Lab have increased exponentially. You can now get your bespoke lipstick in a sheer finish ($36), their original Luminous Crème finish ($36), a matte finish ($36), or the super duper Crème Deluxe ($48—this finish has extra antioxidants and pigments and unicorn hairs and other goodies, which are supposed to make it extra super long wearing).
You can also pick up their regular line at the Lip Lab, should you not want to go through the whole process. (But why wouldn't you?!)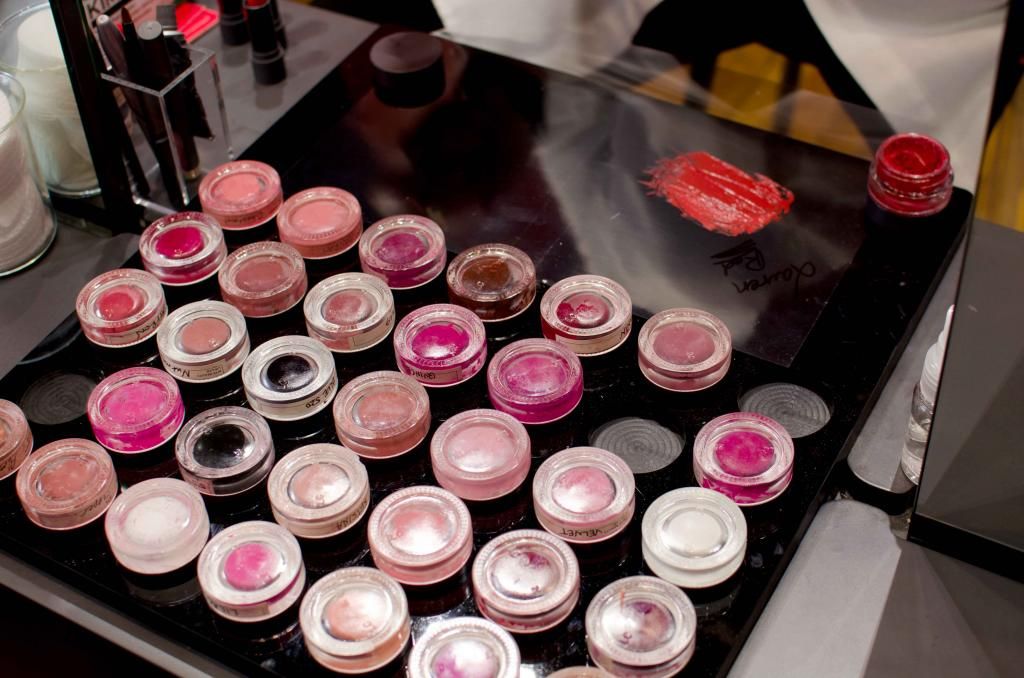 I have to admit to getting a little thrill every time I walk in there and see the little pots of pigments sitting there. I know I tend to gravitate towards the same colors every time, but they're just so pretty and perfect and represent potential loveliness.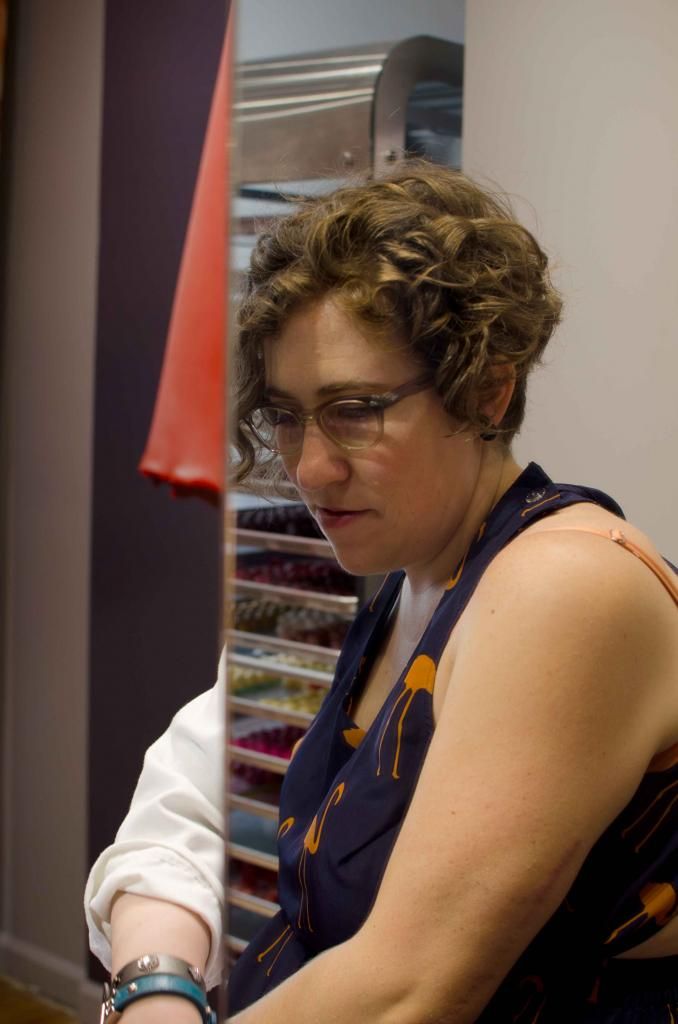 Here's how the process works. You make a reservation (you can try for a walk-in, but don't be surprised if you're out of luck), and when it's your turn, you sit down with a color specialist. You can either tell him/her that you have something specific in mind, or you can just play around and see what they come up with.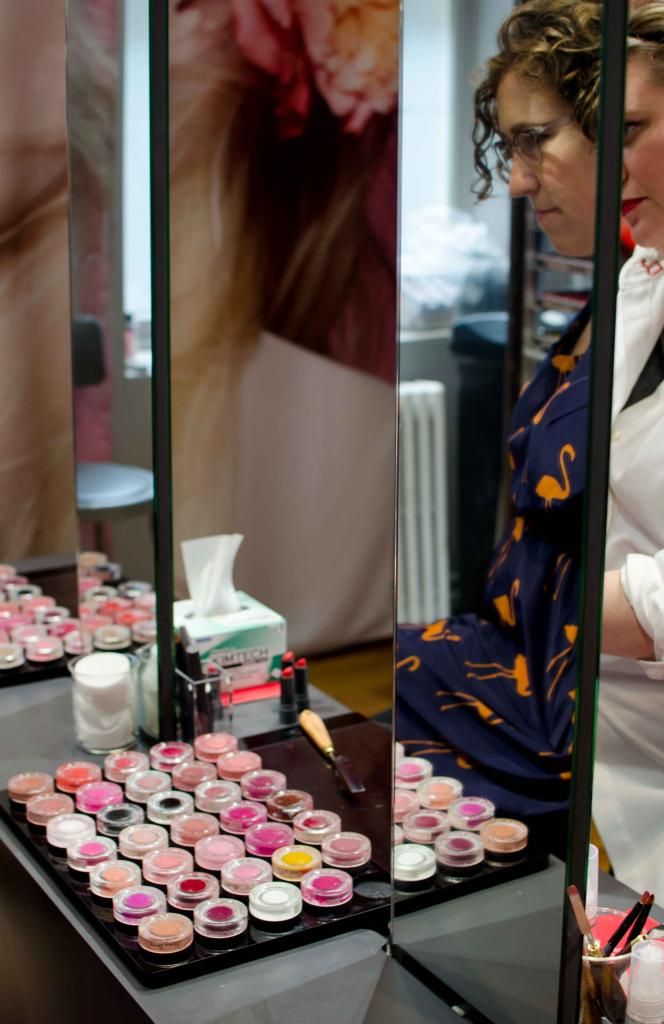 My friend and I both had something specific in mind, and since she was my "guest" in NY, I let her go first while I wandered around snapping photos.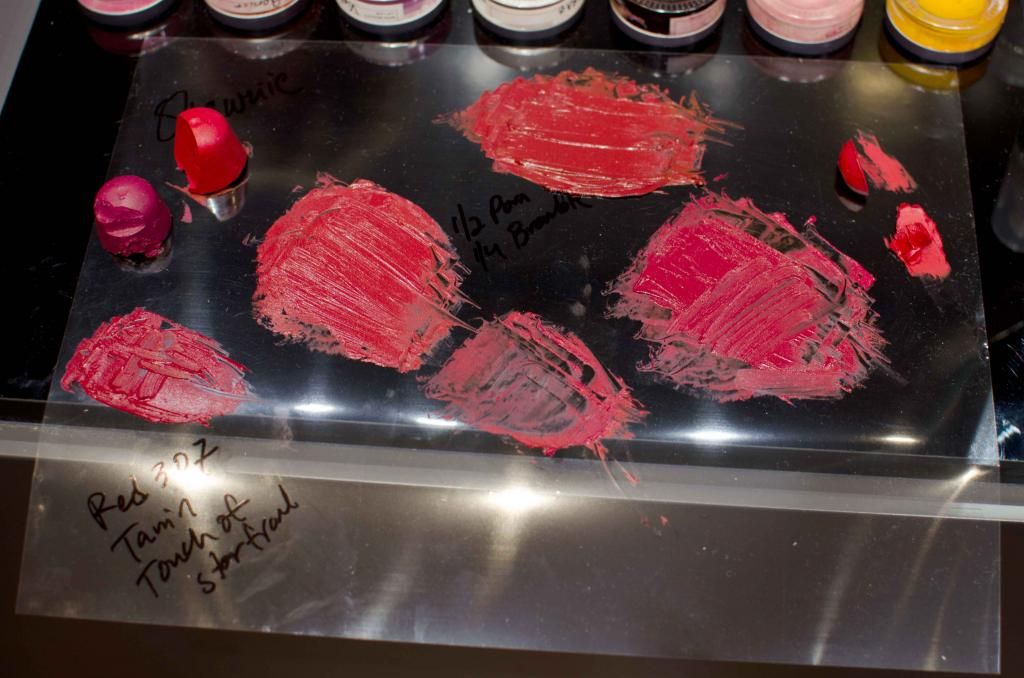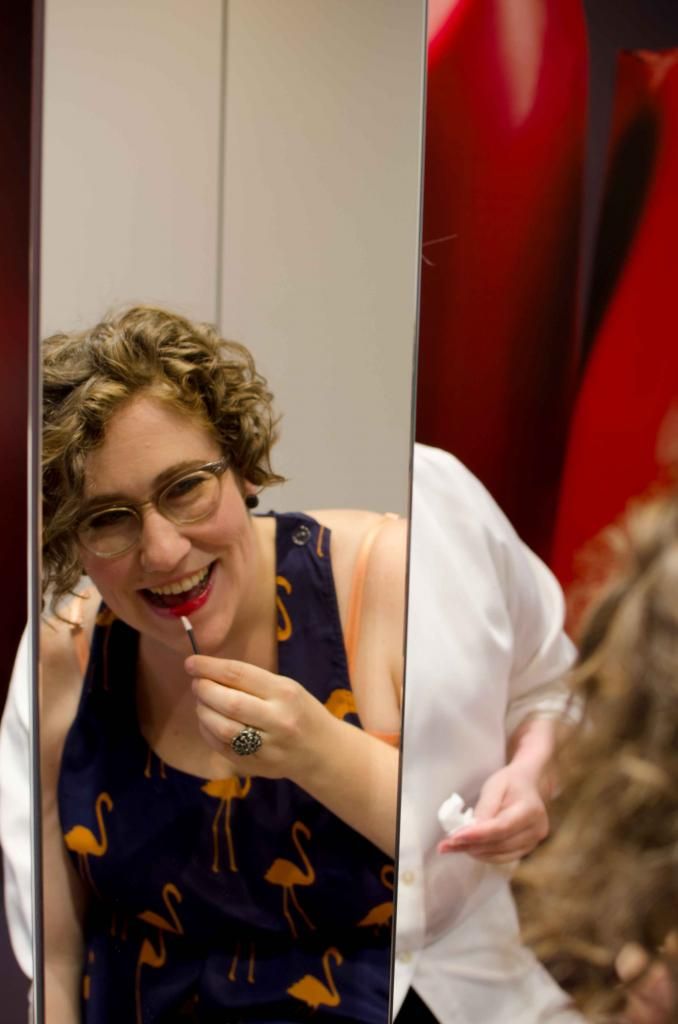 Your specialist will blend parts of different pigments, often times stopping to have you try it on to see how it looks, and also starting again when necessary. It's really so much fun, because every variation is different, and the possibilities are nearly endless.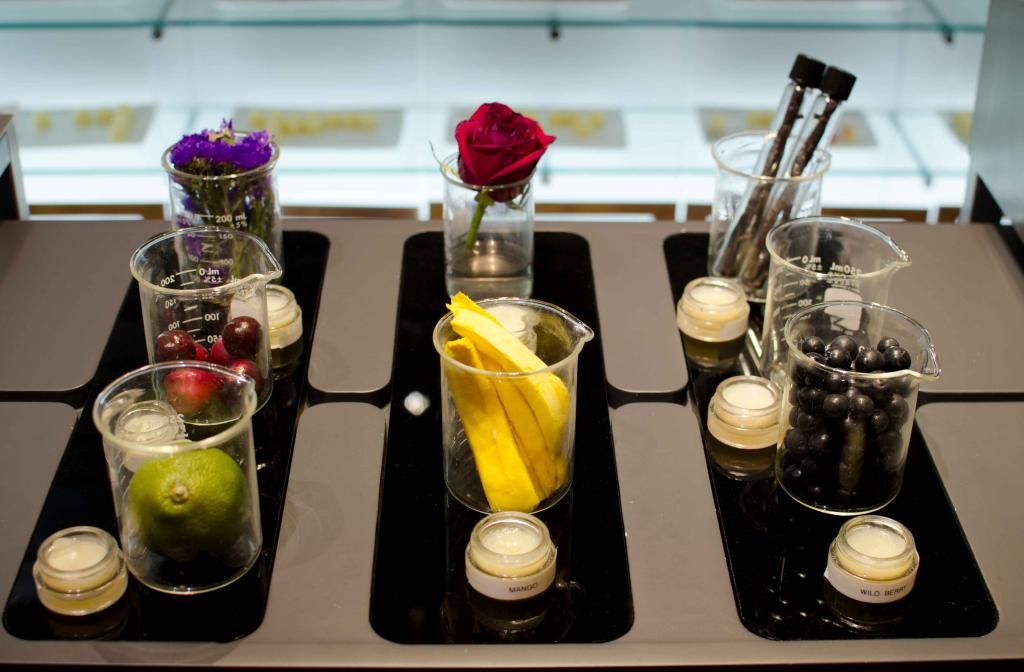 Once you've settled on a blend and a finish, you get to choose a scent to be added. Post-renovation, they now have 8 different scents to choose from: citrus mango, mango, wild berry, mint, cherry, violet, rose, or vanilla.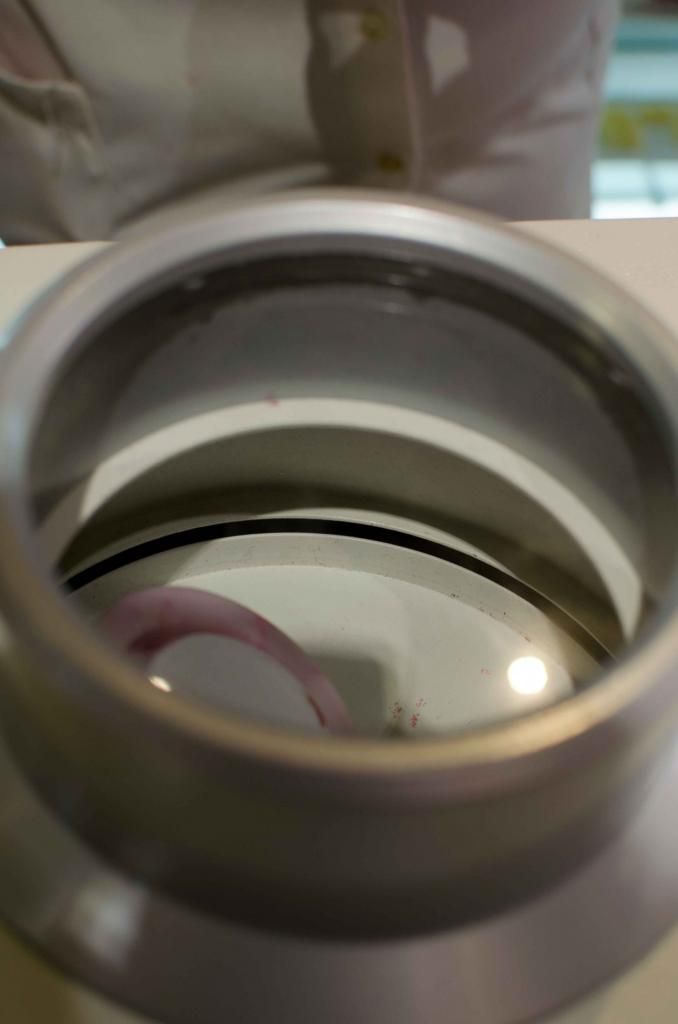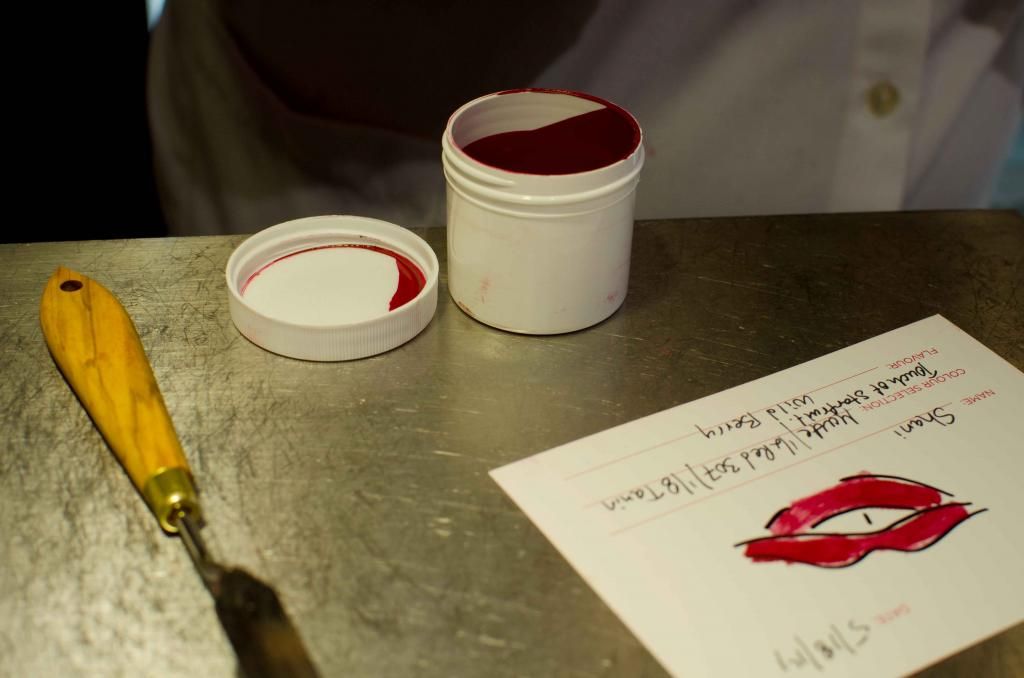 Then the pigments get collected into a jar, microwaved to melt them, the scented oil goes in, and all that gets nice and mixed up in a centrifuge.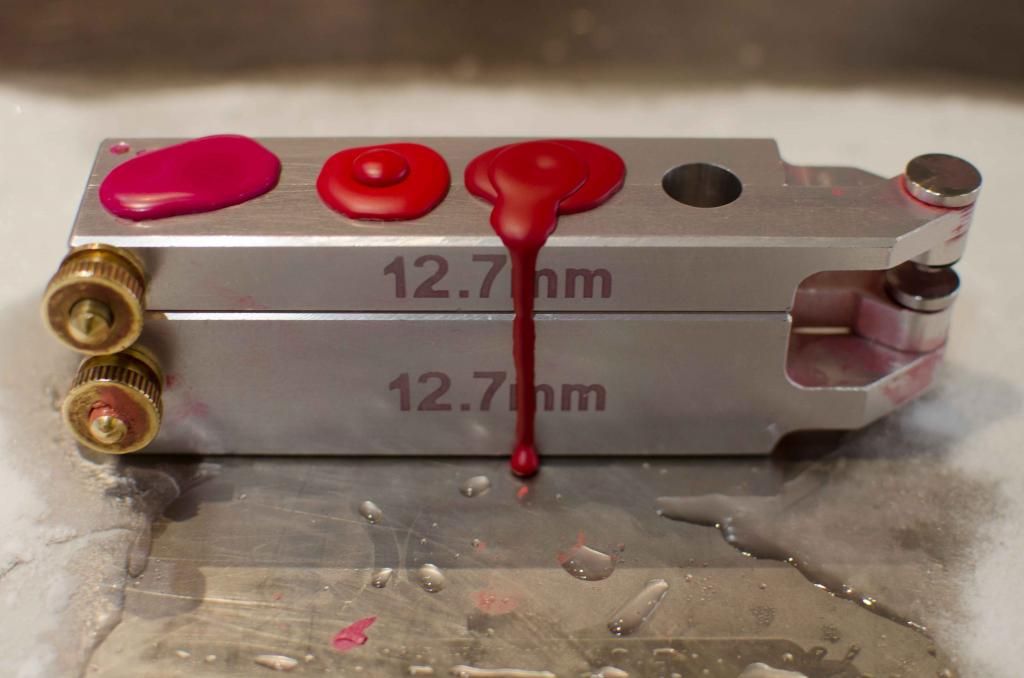 The melted pigment is then poured into a metal form and frozen into shape.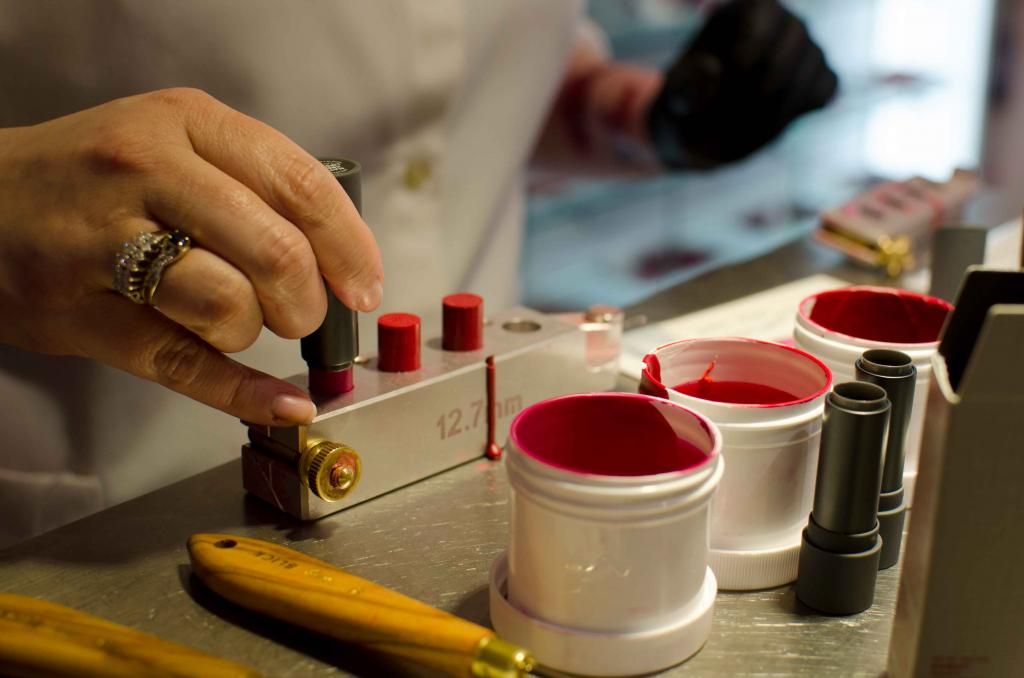 Once it's cooled and hardened long enough, the lipstick bullet is carefully placed into a holder. You can now choose from four different styles of covers for your lipstick, so it truly is a custom experience from start to finish.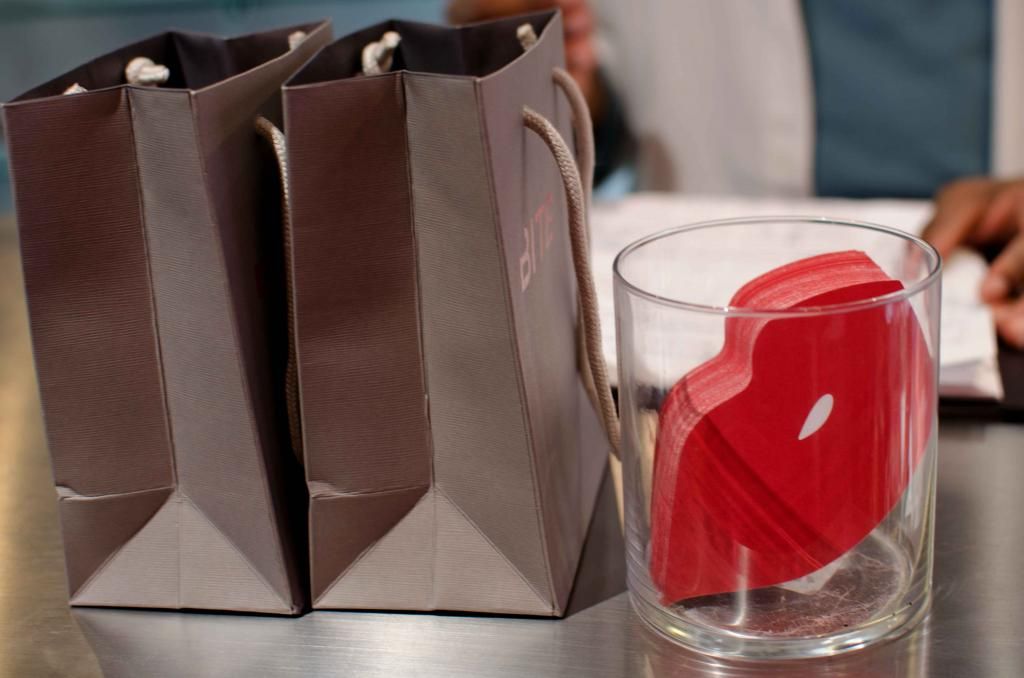 Your brand new lipstick is placed into a box, sealed with special tape, and put in a special Bite Beauty bag, along with your personalized "recipe" card.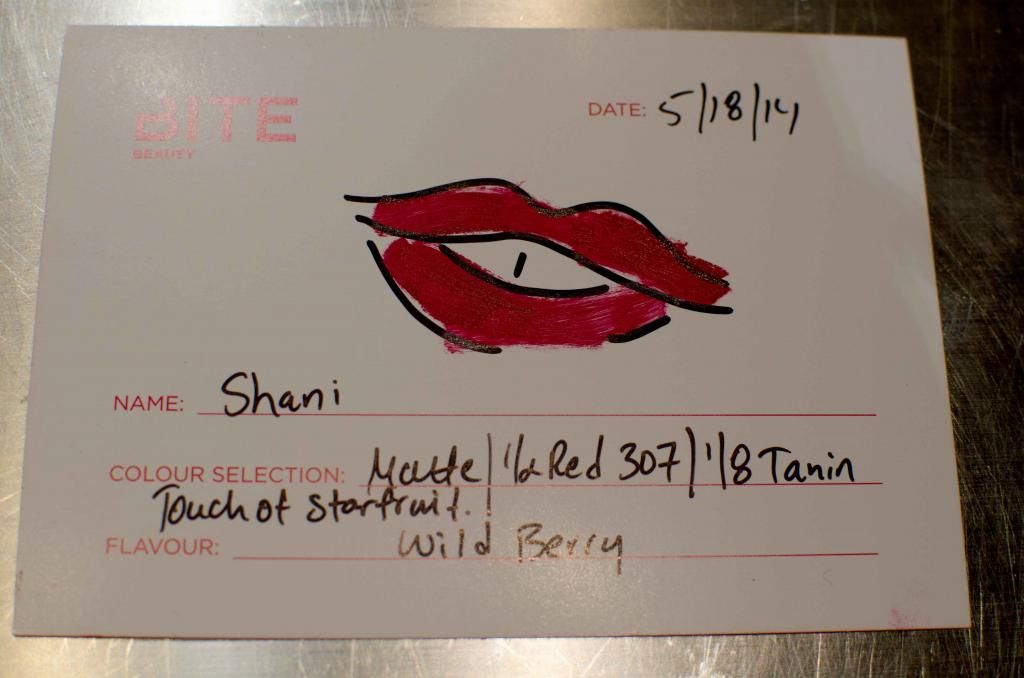 As I said, that was my fourth visit, and I now have 6 custom lipsticks from them. Go on—I dare you not to get addicted, too!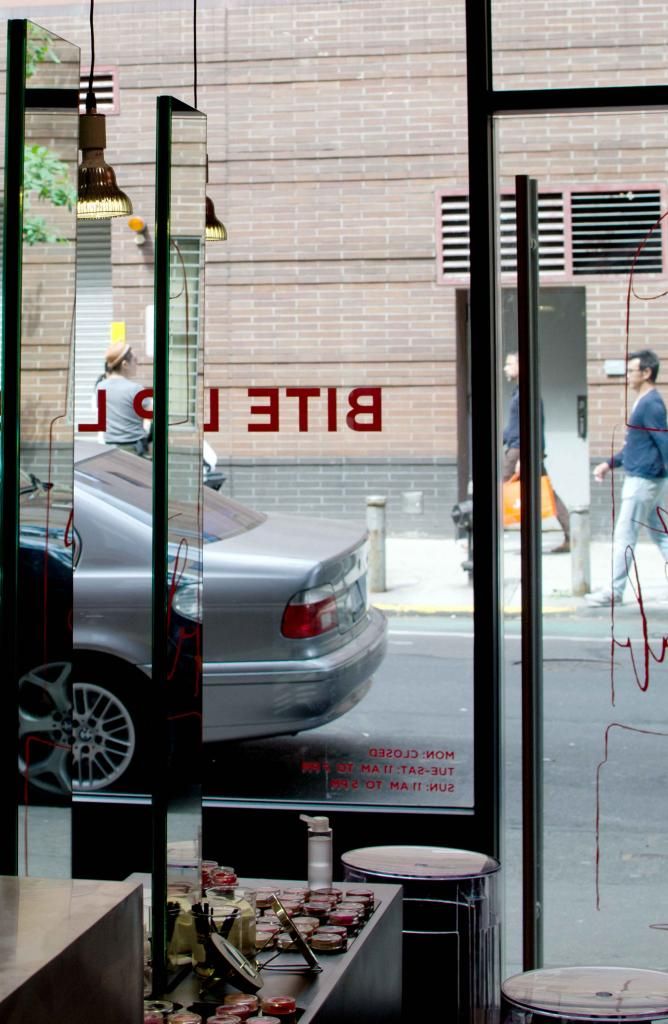 Bite Beauty Lip Lab
174 Prince Street, New York, NY 10012
646-484-6111
Hours: Tuesday to Saturday from 11am to 7pm (last appointment at 6:15), Sunday from 11am to 5pm (last appointment at 4:15), closed Mondays
Bloglovin' | Facebook | Twitter | Instagram
Disclosure: This post contains affiliate links. For more information, check out my full disclosure policy.