One of my favorite things to do is to take something dressy and wear it for everyday by dressing it down with something casual. I finally got my long-coveted Alexandra Grecco tulle skirt, and the sun finally came out in New York, and so I spun together my favorite kind of OOTD: a magical one.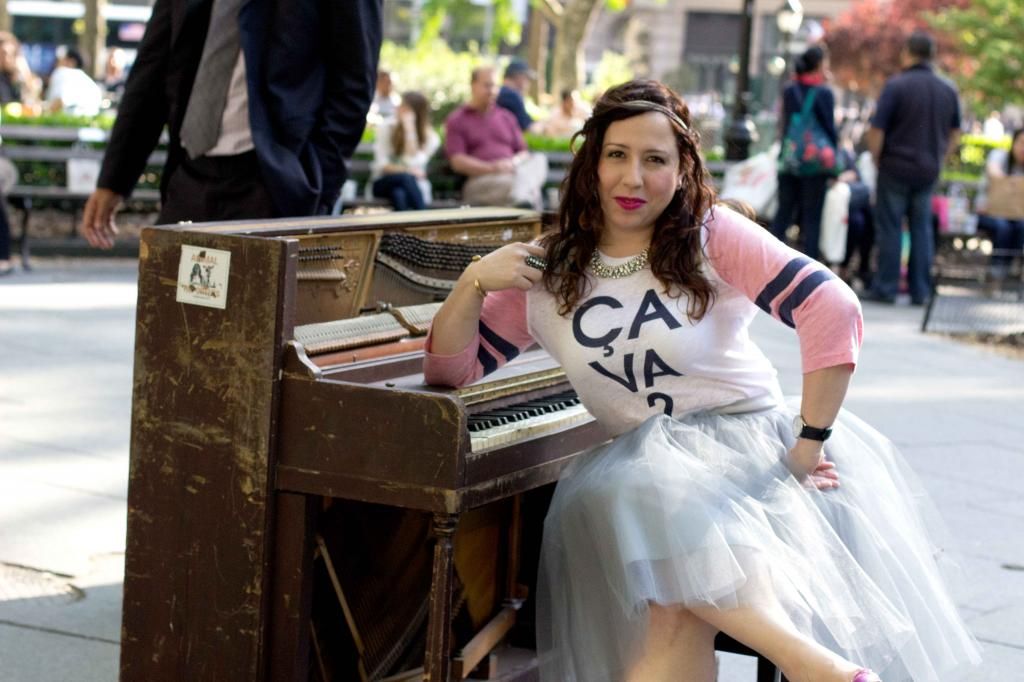 There is no way that you put on this skirt and don't walk around feeling like a ballerina. And ballerinas will forever be connected, in my mind, to Degas. And Degas to France. And France to French. So this outfit was the manifestation of the neural pathways of my brain. Welcome to inner workings. Frightened yet? 😉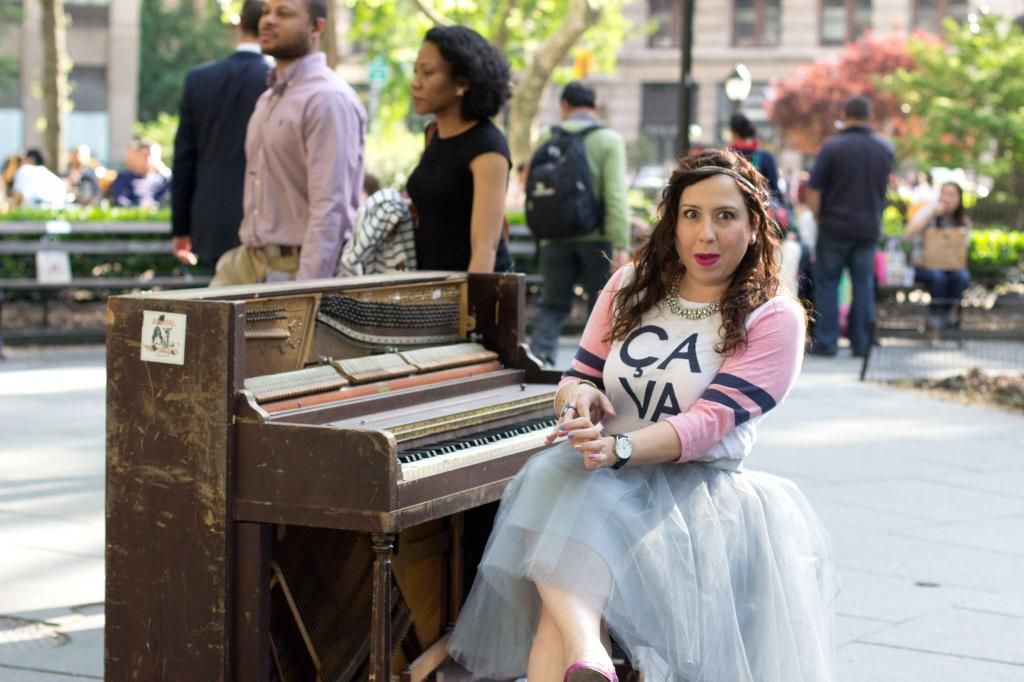 And on a beautiful day in New York, what better thing to do than go frolic in the park? Madison Square Park, in this case, which is right near my office (for about 4 more hours—we leave early today and go to a new office on Monday :'( ).
Dressing up the t-shirt with a gorgeous necklace. Dressing down the skirt with a t-shirt. A pretty headband. And fuchsia studded shoes are always necessary.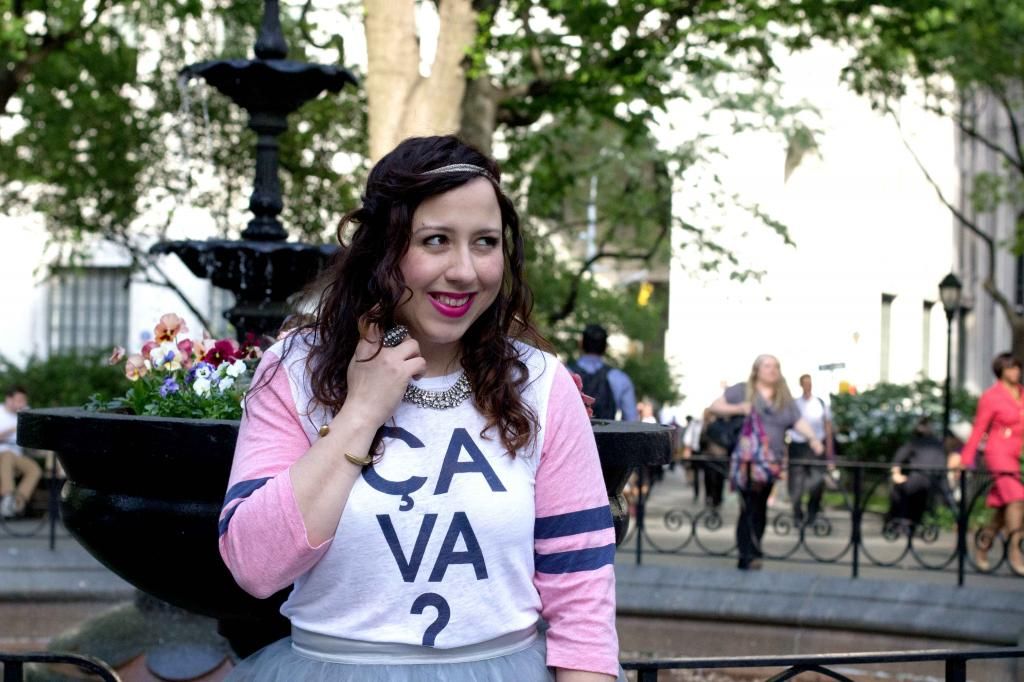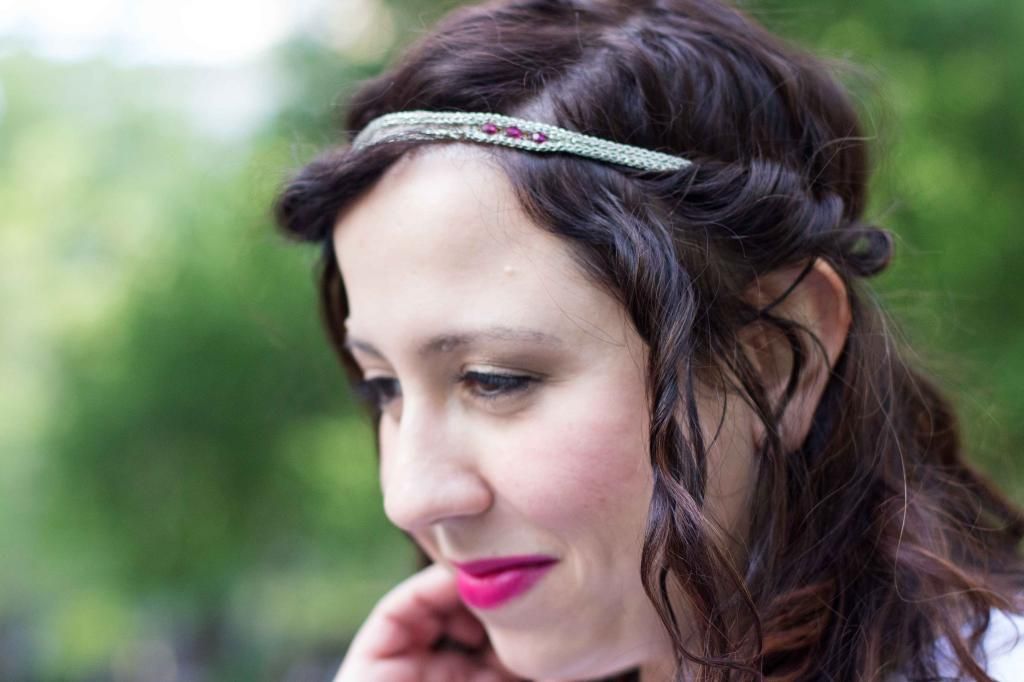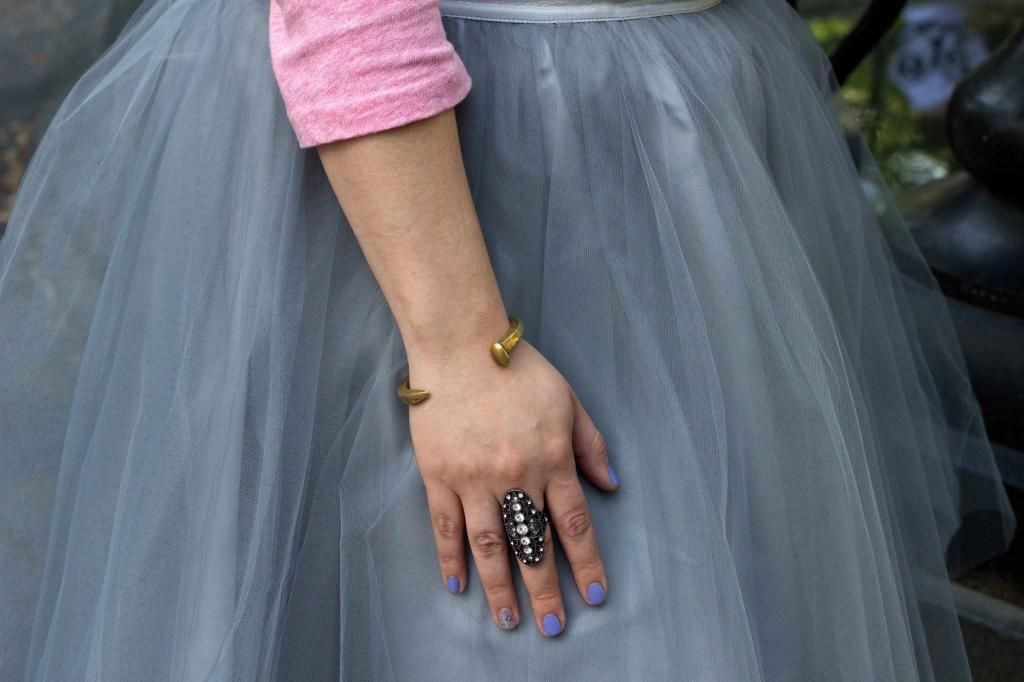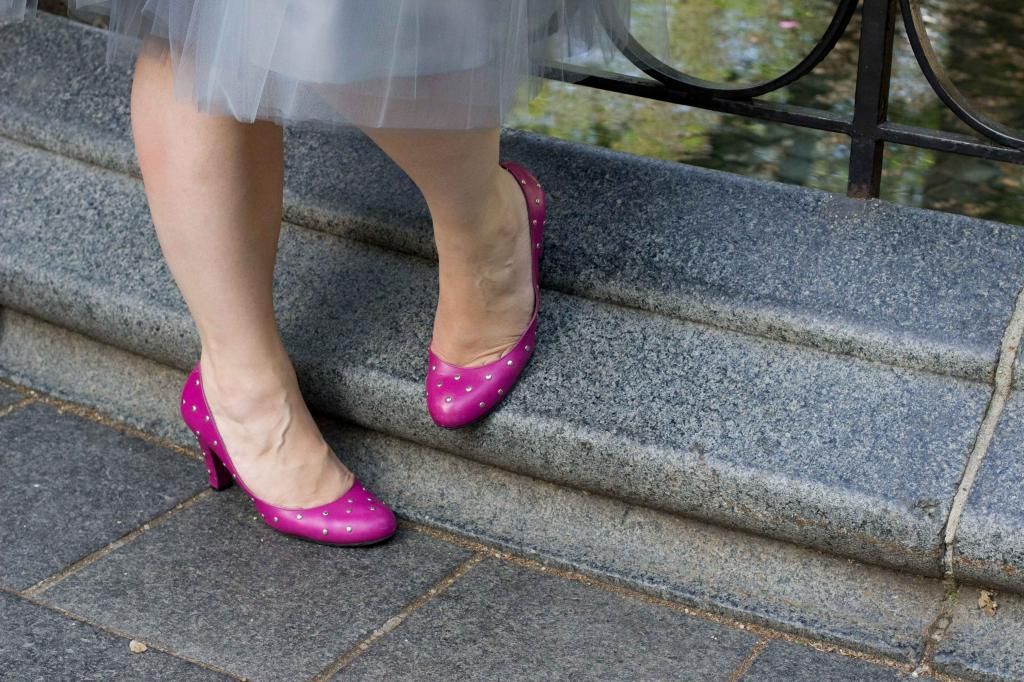 I guess the outfit was effective, because I got many compliments from coworkers instead of the expected strange looks. But who cares what other people thought, when I felt like a princess? 🙂
Photos by: Katie Chow
Outfit details:
Skirt: Alexandra Grecco
Shirt: J.Crew
Shoes: Marc by Marc Jacobs (old)
Necklace: From the Popbasic Ashbury collection
Railroad spike cuff: Giles & Brother
Ring: old
Headband: Betty Gabrielle from Paperdolls
Nail polish: Essie Lapis of Luxury and On a Silver Platter
Lipstick: By Terry Rouge Terrybly in Cherry Cherry
Bloglovin' | Facebook | Twitter | Instagram
Disclosure: This post contains affiliate links. For more information, check out my full disclosure policy.