And…I'm back with my thoughts about the Cynthia Rowley Beauty Spring Collection I was so lucky to have won from Birchbox* and Birchbloggers. I'm throwing in a look with the products, to boot! (I have another FOTD to come.)
(*In case you're not familiar with it, Birchbox is a monthly subscription service where, for just $10 a month, you receive a box full of deluxe-sized and travel-sized samples. You receive Birchbox points for every purchase you make and every review you write, which can be redeemed in their store. For every 100 points you earn, you get $10 towards a full-sized product order. Get your own here.)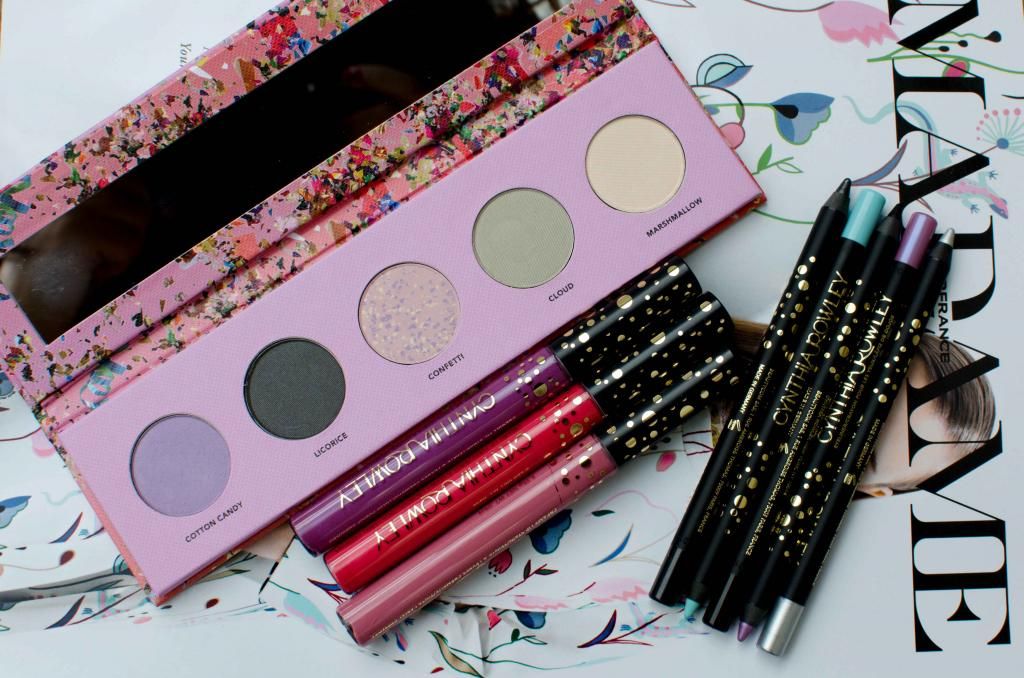 Let's start with the Cynthia Rowley Beauty Eyeshadow Palette No. 2. The lineup of colors includes Cotton Candy, a lavender; Licorice, a pewter/sparkly dark grey; Confetti, a pretty-to-look-at pink speckled with lavender and cream; Cloud, a taupe; and Marshmallow, a cream.
My favorite color would be Cotton Candy, because lavender looks good with my brown eyes. And the Marshmallow is a good neutral color. Unfortunately, once you run your brush over Confetti, the pretty speckles start to muddle, so it's really just for aesthetics.
The description calls them creamy, but to me they were very powdery and dry. Not chalky, per se, since it's not hard to get color onto the brush. If anything, it's too easy, and there's always a lot of excess on the pan, but they just feel dry. Wear time was decent with a primer underneath on my oily lids.
Overall impression: They're okay, but I would probably reach for a lot of other things over this palette.
Next up are the Cynthia Rowley Beauty Eyeliners. I still can't believe we were given the entire set! The colors are Black, Charcoal, Silver, Sky Blue, and Violet.
In terms of the colors, the blue is definitely the standout color. It's creamy smooth and vibrant and gorgeous. I had high hopes for the violet, as well, because, again, purple and brown eyes. But it pulls super pink on me, but also, strangely, barely shows up on my skin. It's possibly it would be more vibrant on someone with a darker skin tone, but I'm not sure. The others are nice, but pretty standard. The Charcoal goes on smoother than Black, interestingly.
It says to smudge the liner within 30 seconds, if you're so inclined, and I concur. Once the eyeliner swatches had set on my hand, I had a hard time getting them off. I had to scrub a nice bit. This is quite nice for someone with oily lids (though I always used them with a shadow primer under my shadow), though liner on my waterline ALWAYS disappears. It stayed pretty well on my lower lash line, though it does "run" in the outer corners.
Overall impression: If you have black and charcoal pencils, you can skip them. Go for the Sky Blue, all the way.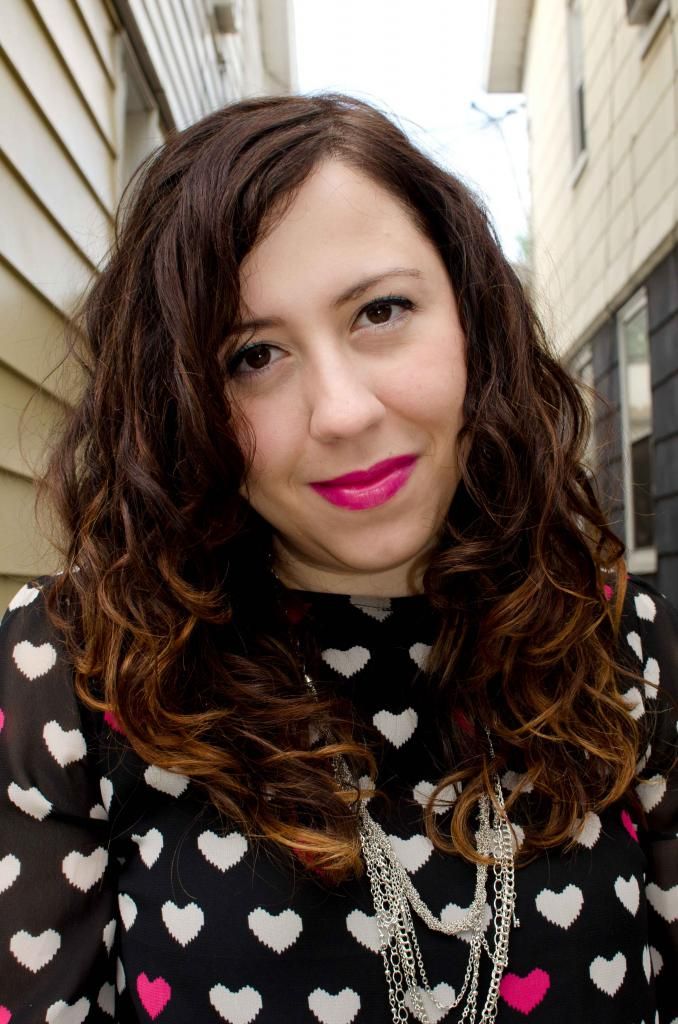 Lastly, we have the Cynthia Rowley Beauty Creamy Lip Stain Trio. We were given all three colors, Tulip, a purple-y/orchid shade; Sugar, a nude pink; and Valentine, a pinky/peachy tropical confection (can you tell I'm partial?). Tulip and Sugar don't really show up on me, and I'm not a fan of light colored lip colors on me (SHOCKER), but they are pretty colors, and I can layer them over other things to lighten/change the color of my lipstick. Valentine is just a bright pop of color on my face.
Let me just say that I HATE glosses, but I really liked these. They don't feel sticky or tacky on, just fluid. They do stain, and I had the colors left on my hand after swatching,
The way Valentine lasted on my lips, it wore off a bit unevenly. Thoughit still looked pretty, even if it had worn off more in some places than others. The texture is really lovely and they feel nice and moisturizing on, so I don't mind reapplying.
Overall impression: True to its name, Valentine has stolen my heart. The only color I would have bought on my own is unsurprisingly my favorite, and is a real stand out to me. But if you are a fan of lighter colors, the formula is on point.
Have you tried anything from this collection?
Bloglovin' | Facebook | Twitter | Instagram
Disclosure: I received the products featured in this post for review purposes, but did not receive any other form of compensation. All opinions expressed are 100% my own. This post contains affiliate links. For more information, check out my full disclosure policy.