Lately my beauty purchases have centered around lip products, it's true. And so many have been orange reds. But when I saw a few bloggers wearing this color and I HAD to know what they were wearing, I knew I would cave for the Bobbi Brown Art Stick in Sunset Orange.
Bobbi Brown Art Stick in Sunset Orange is not the sleek, compact lip pencil you've grown to associate with brands like NARS. It's a jumbo crayon pencil. It's like being a kid again, drawing on your face.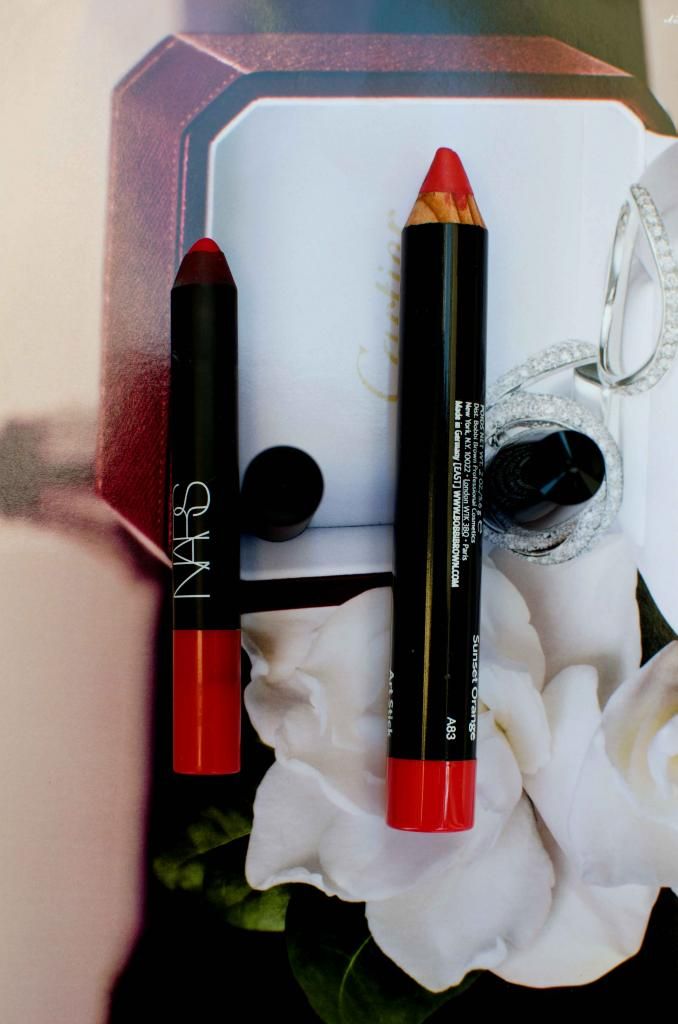 It's nice, I guess, in that you get more product (AND it comes with a sharpener: take note, NARS). But it's a bit unwieldy to stick into a small purse. The Art Sticks are not like the NARS Velvet Matte Lip Pencils in that they are not matte. I think they're even more emollient than the NARS Satin Lip Pencils. It's basically like having a regular lipstick in a foolproof pencil form. They're not as weightless at the Velvet Matte pencils, though; you can definitely feel that something is on your lips.
The funny thing is, I feel like it doesn't look as vibrant and red as it did in the photos I saw. That's not to say I don't absolutely love it. I need to add it into my orange red comparisons.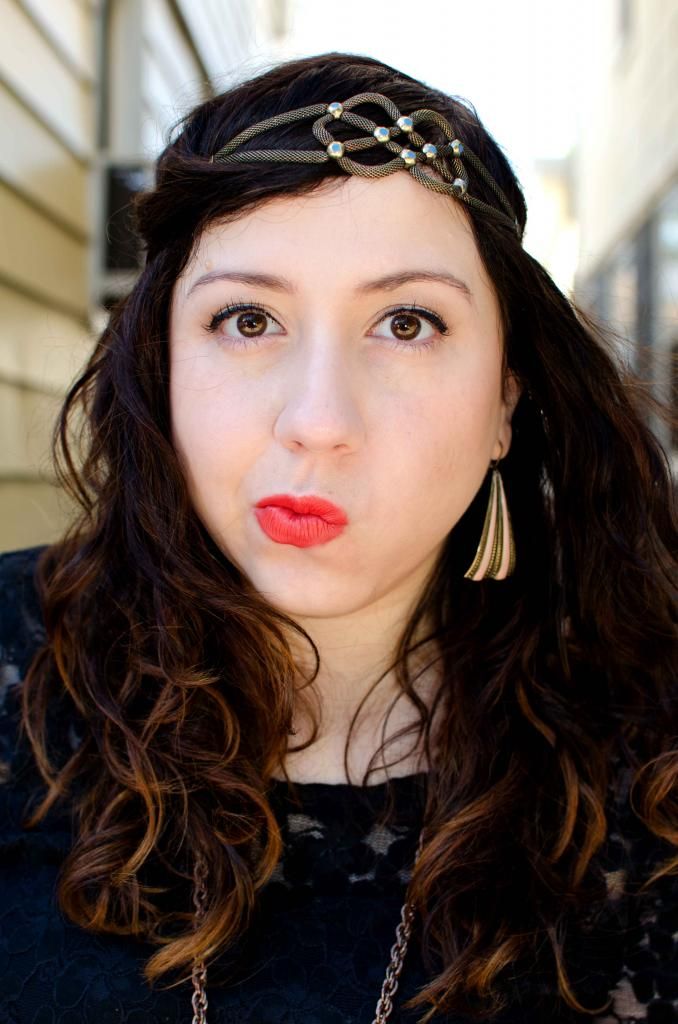 The wear time on this actually surprised me, given that it's not matte. I did not have to reapply after my breakfast of yogurt. I think I finally felt the need towards the afternoon. And my lips weren't dried out at all, like they can get with the Velvet Mattes. (I actually had to talk myself out of buying Harlow Red and Bright Raspberry by reminding myself that I have very similar colors already.)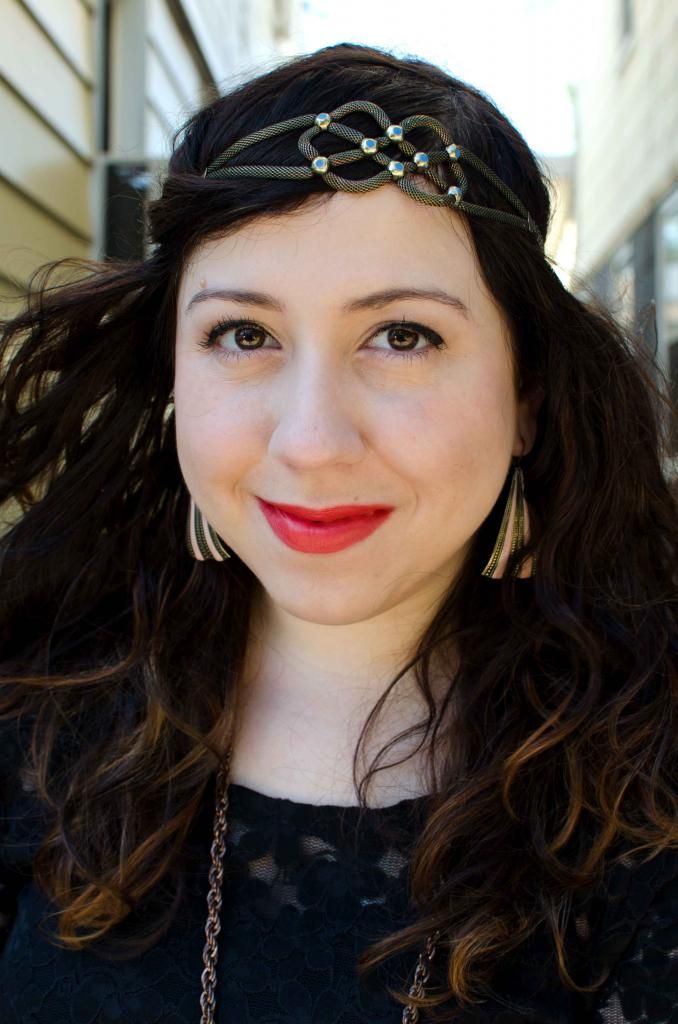 Have you tried any of these? Do you prefer lipsticks or lip pencils?
Bloglovin' | Facebook | Twitter | Instagram
Disclosure: This post contains affiliate links. For more information, check out my full disclosure policy.