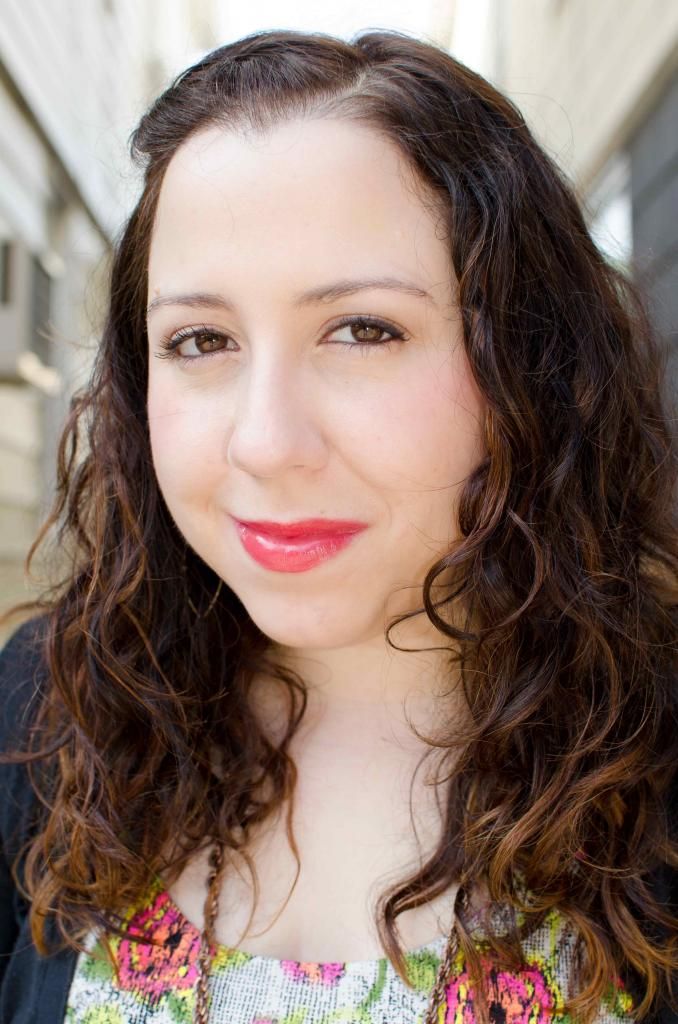 This is the week of haul follow-ups, it seems. And this time it's the Make Up Store products that Karima was lovely enough to send to me. In particular, I wanted to highlight the Make Up Store Microshadow in Cashmere.
You may or may not notice, as most people don't, but my hair has been trimmed, along with most of my pretty highlights. Womp womp. I guess a trip back to the colorist is in the cards!
Cashmere is a peachy shade that leaned towards the super warm, almost reddish on me. I was afraid it might make me look like I got punched in my eye, but it really just made my face and brown eyes glow. I used it all over the lid. Then I used Make Up Store Microshadow in Smog in the crease. I even got Masai in the mix as a contour shade. (Oh, how I wish I actually had cheekbones instead of a chipmunk face!) I also patted a bit of MAC Eyeshadow in All That Glitters just on the ball of my eye, to add some lightness and reflect.
I used Bobbi Brown Long-Wear Gel Eyeliner in Sepia Ink on a brush, a thin line of it, really pushing it into the lashline, and then ran Givenchy Magic Khol Eye Liner Pencil in 15 Coffee to give it some added intensity. On the cheeks went my new apparent favorite blush, as I mentioned, Chanel Joues Contraste blush in Rose Initial. A perfect mix between pink and peach.
I'm not a huge gloss lover, so I was pretty sure I could let the Dior Addict Fluid Sticks pass me by. I have a few of the Yves Saint Laurent Glossy Stains and can mostly tolerate them, but I figured I didn't need anything else similar (plus, I was reading mixed reviews on the texture). But my curiosity won out, so I sprang for a sampler on eBay. (Some lucky people got these as samples from Sephora, whereas me, with my numerous orders, never saw it offered. Ah, well.) I went with Aventure for this look. And I'm in trouble, because I actually love this product. A lot.
All in all, it's a gorgeous, glowy summer look. What's been your favorite look lately?
Bloglovin' | Facebook | Twitter | Instagram
Disclosure: This post contains affiliate links. For more information, check out my full disclosure policy.