Gratuit
*blows off the dust*
Well, hello, there! I know that it's been an age. I'll spare you the uninteresting details of how my day job has sucked up my life, but I just couldn't let my 1 year blogiversary pass without a post.*
And a post about my first New York Fashion Week event ever! Yes, I said ever. Despite being a lifelong New Yorker. Hey, better late than never, right? And what a way to start it off, with the Maison Kitsuné Spring/Summer 15 collection, in all its adorable Frenchness. How fitting, n'est-ce pas?!
Aside from being a French clothing label, Maison Kitsuné crosses over from fashion into music, with its own indie record label. It's therefore everything I aspire to be. So when my friend Katie asked if I wanted to go to their collection viewing at the Standard Highline, I couldn't say anything but, "Mais, oui!!"
Waiting outside the hotel for Katie, surrounded by people more fabulous than I could ever aspire to be, I started to doubt my decision, as evidenced on my personal Twitter:
At my very first Fashion Week-related event, standing outside, intimidated already. #OutclassedAndOutmoneyed

— shani (@AB1tUnlikely) September 8, 2014
(Also, standing diagonally across feom Hogs & Heifers, realizing that dive bars are so much more my scene.)

— shani (@AB1tUnlikely) September 8, 2014
I feel like all the people here know that my thighs touch.

— shani (@AB1tUnlikely) September 9, 2014
But once inside, faced with the models and the setup and the clothing, and once I got over the initial weirdness of having the models so close and looking at you, I started…to have fun. I mean, it was cute clothing. French cute clothing. And everywhere around me French was being spoken. What was there to be intimidated by?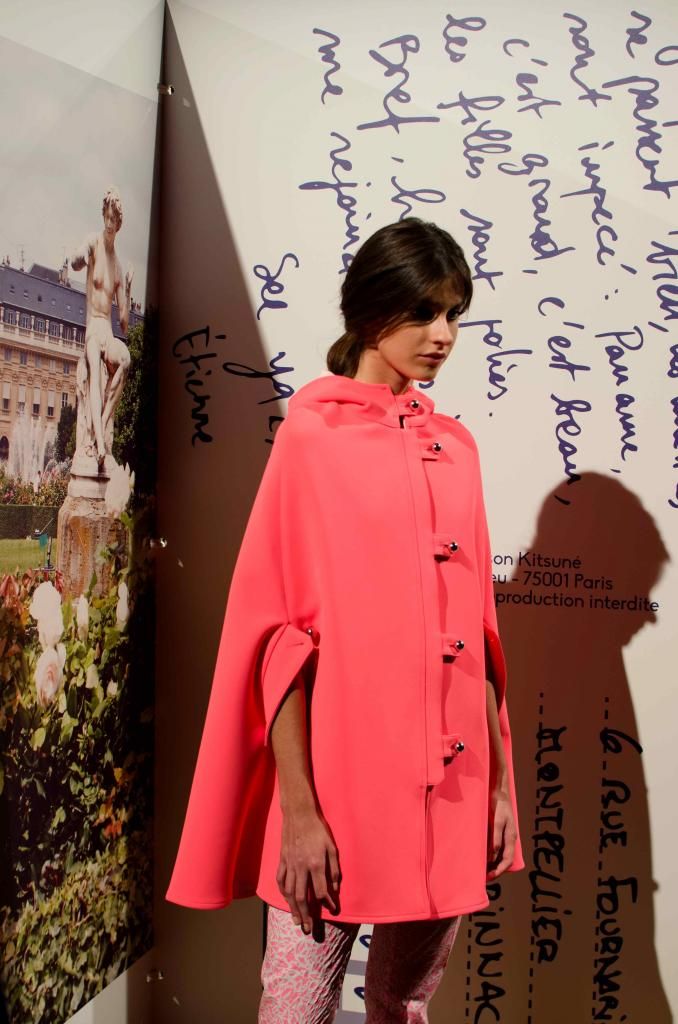 The concept setup was extremely cool. There were larger than life postcards of Parisian vignettes set up at angles in a long room, with a model occupying each nook. After a bit, the lights would dim, and the models would move down a few slots. It went around both sides, and once the model reached the "end," he/she would go back inside for a wardrobe change and start all over again.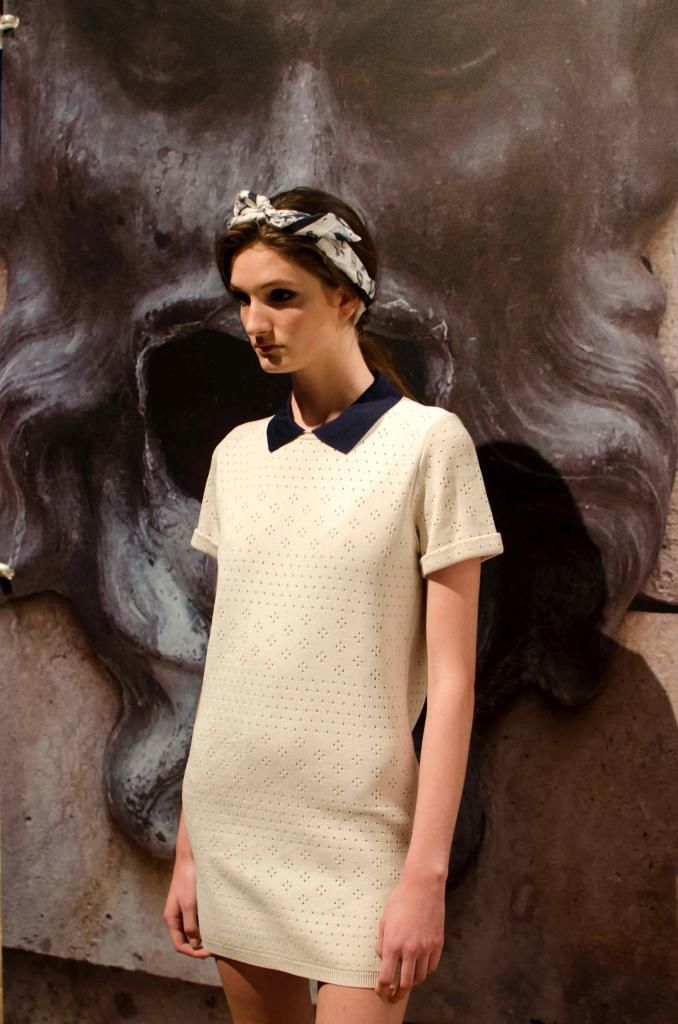 A little overwhelmed, we escaped to the balcony for a breather…and glorious views.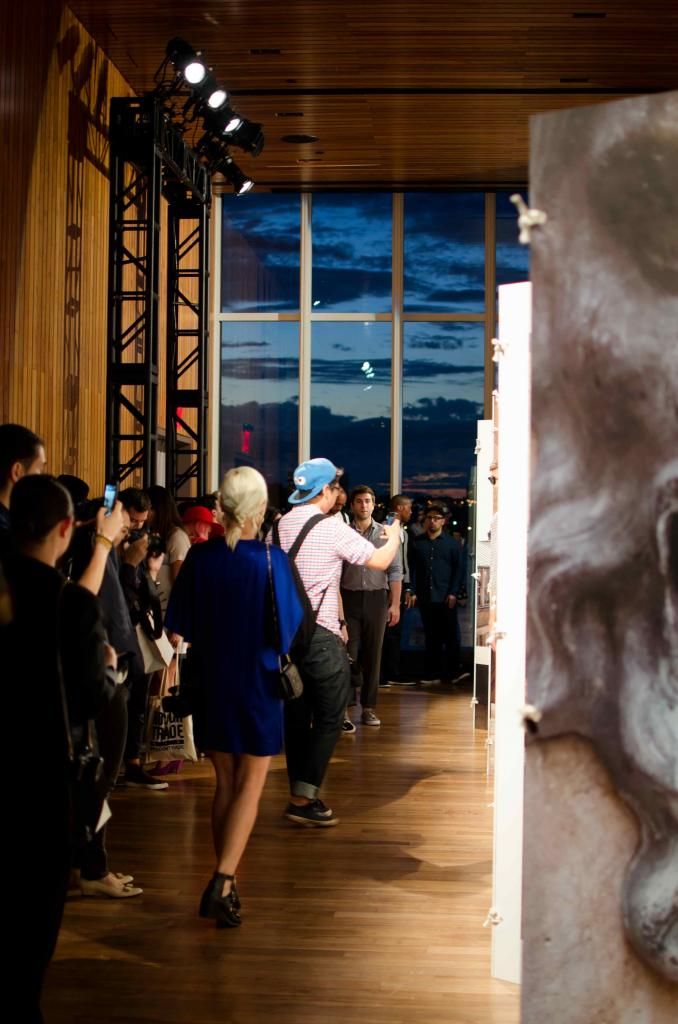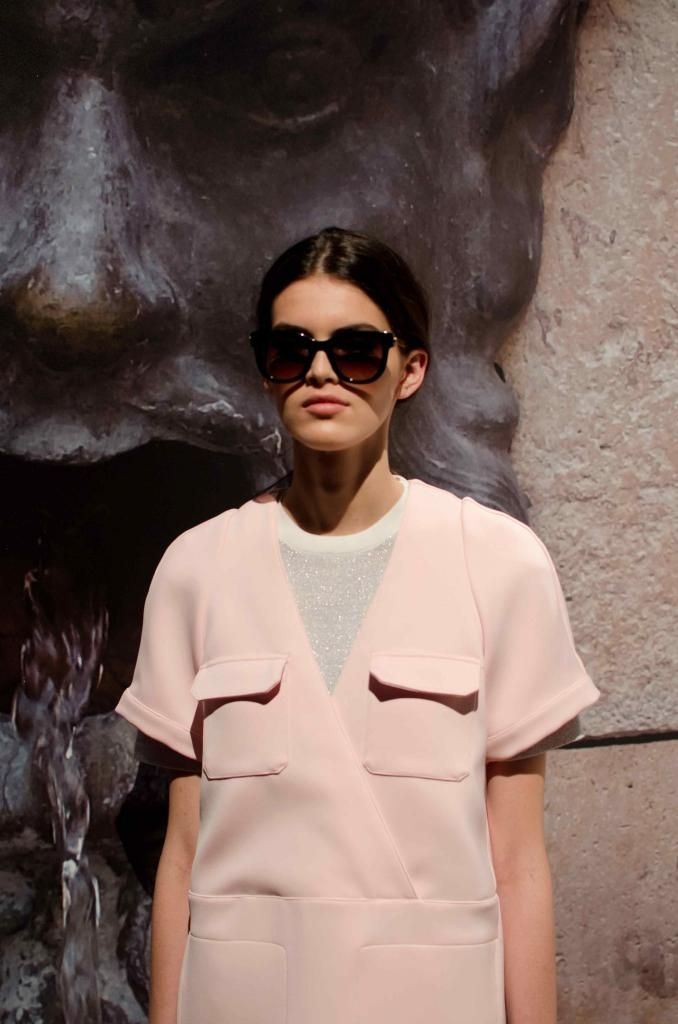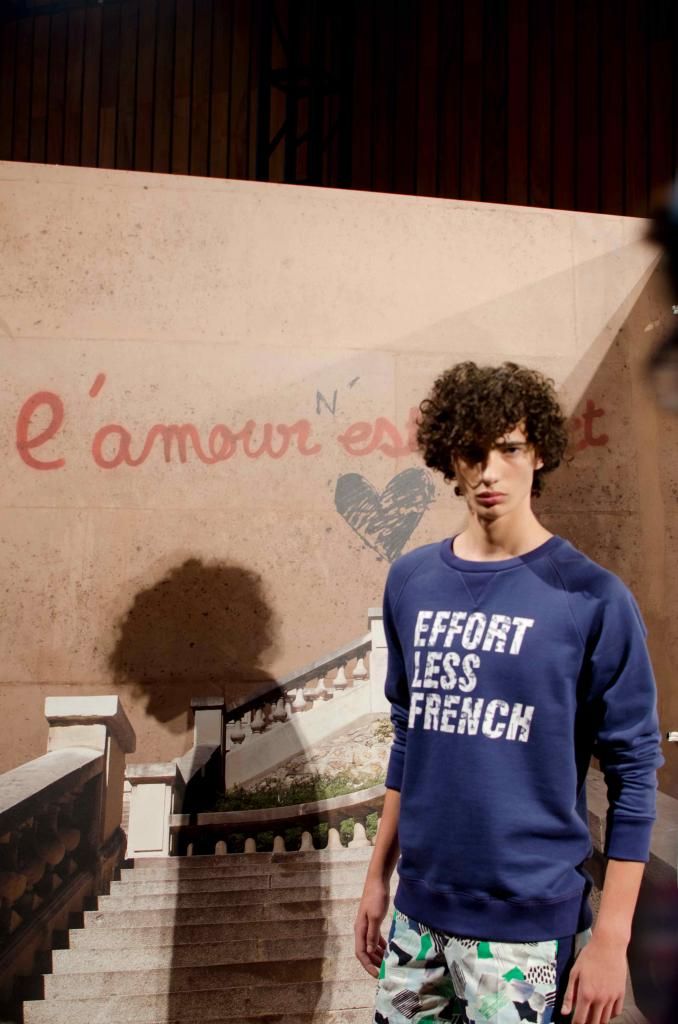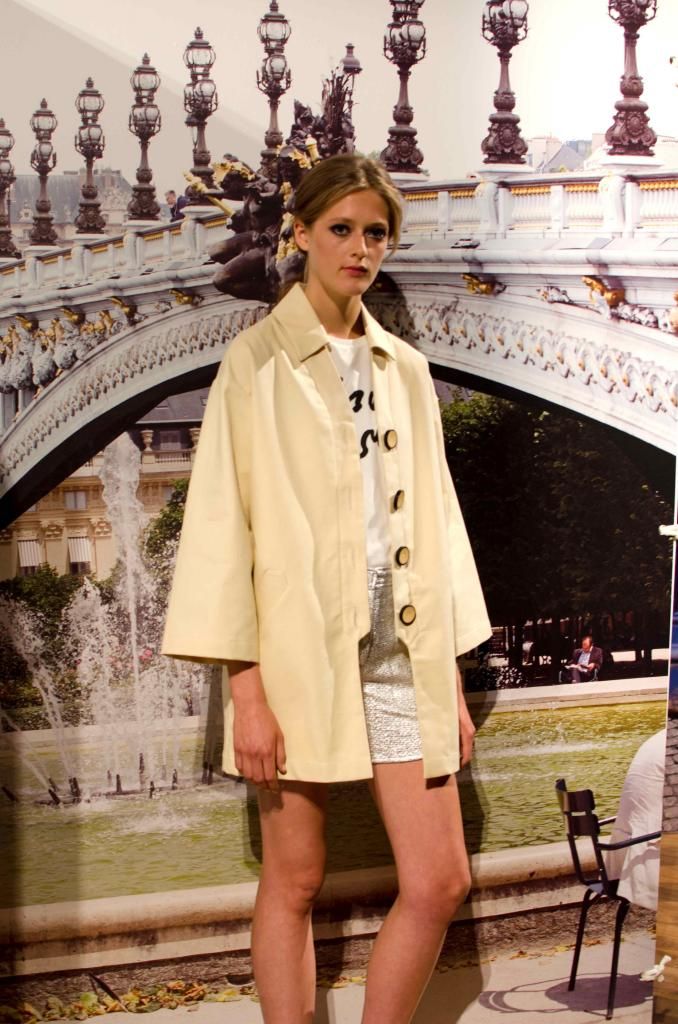 The creepy part was when the models would turn to look at you as you were taking a photo.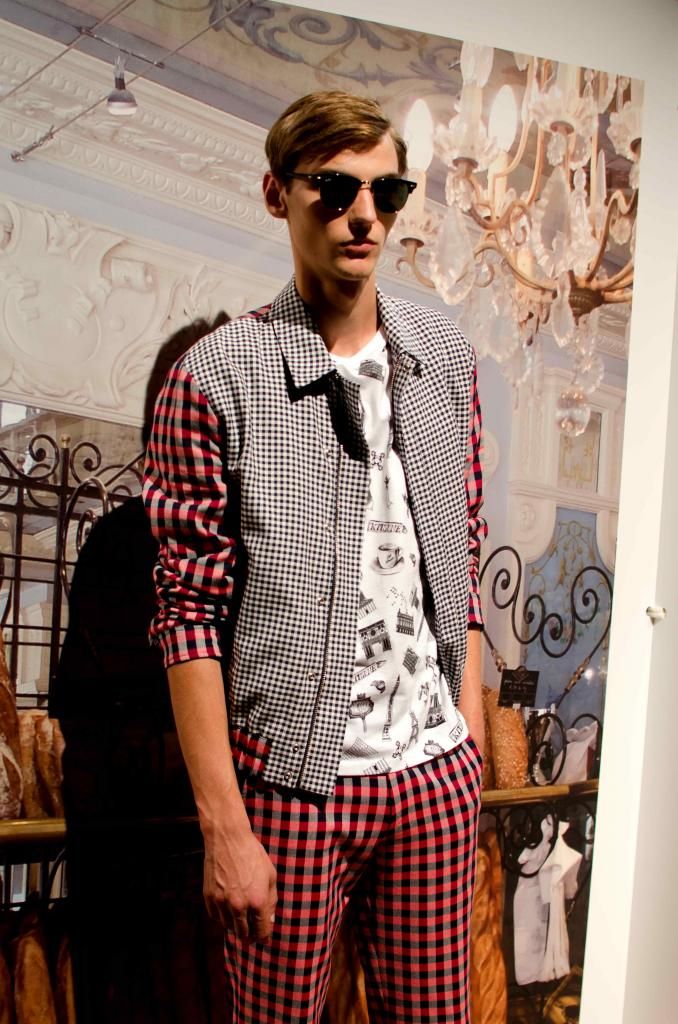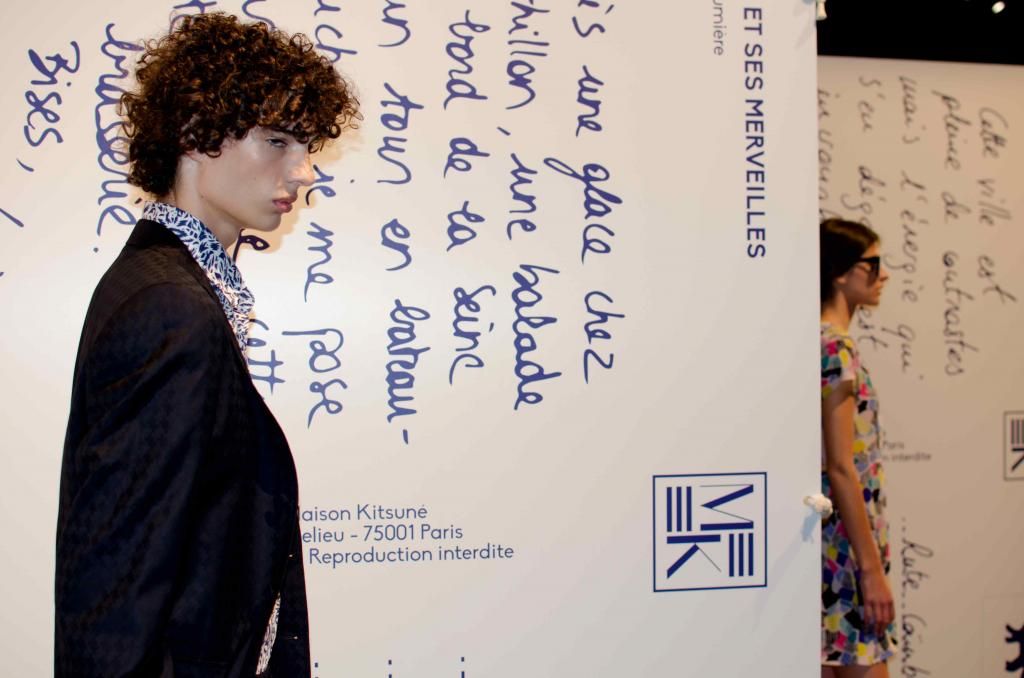 All in all, I had a GREAT time. I understand why I was intimidated at first, but I can also see how you can get used to going to events like this. Just don't give a shit and be yourself. And enjoy the show. Which I really did!
We also got gift bags with a cd from the label and a key chain that includes some of the elements they use a lot, and that appeared in the print I fell in love with.
I have no other Fashion Week events that I've been invited to, but I'm ready for the next one! Someone, invite me!
*To be fair, because of how little time I've had to devote to my little blog, and in pondering how many beauty products one person should actually be purchasing, I have been considering whether or not to continue. I do have to say that this did feel like riding a bicycle, but more fun, so maybe there's hope yet! But for right now, the jury is out.
Bloglovin' | Facebook | Twitter | Instagram
Disclosure: I received the product featured above gratis. I did not receive any other form of compensation for this post and the opinions expressed above are 100% honest. For more information, check out my full disclosure policy.