Sick of autumn makeup looks? No? GOOD. Cause I've got an autumnal fotd for you, too. I actually stepped a little out of my comfort zone with this one, so hopefully it'll meet your approval.
(You may have noticed my hair looks a little different. My last hair cut, the stylist cut it so that I could part it in the middle, too, so it would feel like I could do different things with it. I haven't parted my hair in the middle in so long, I'm not even sure I like it anymore!)
I wanted to do a berry/wine lip, and normally I'd do a neutral eye with a darker lip, but I keep seeing all these looks with rusty reds and browns on the eyes and…oh, hey, I actually own a color like that: Surratt Artistique Eyeshadow in 14 Marron (also called Burgundy Brown on the Barneys site). When Miguel used it on me all those months ago (and it wasn't as the primary shade), I remember being a bit frightened and thinking I'd never use it as a primary color. It really is a red/brown. More burgundy. And red eyelids…are scary. And have the potential to make one look ill. But it worked. Surratt shadows have so much dimension and depth to them. It was just red, rusty goodness.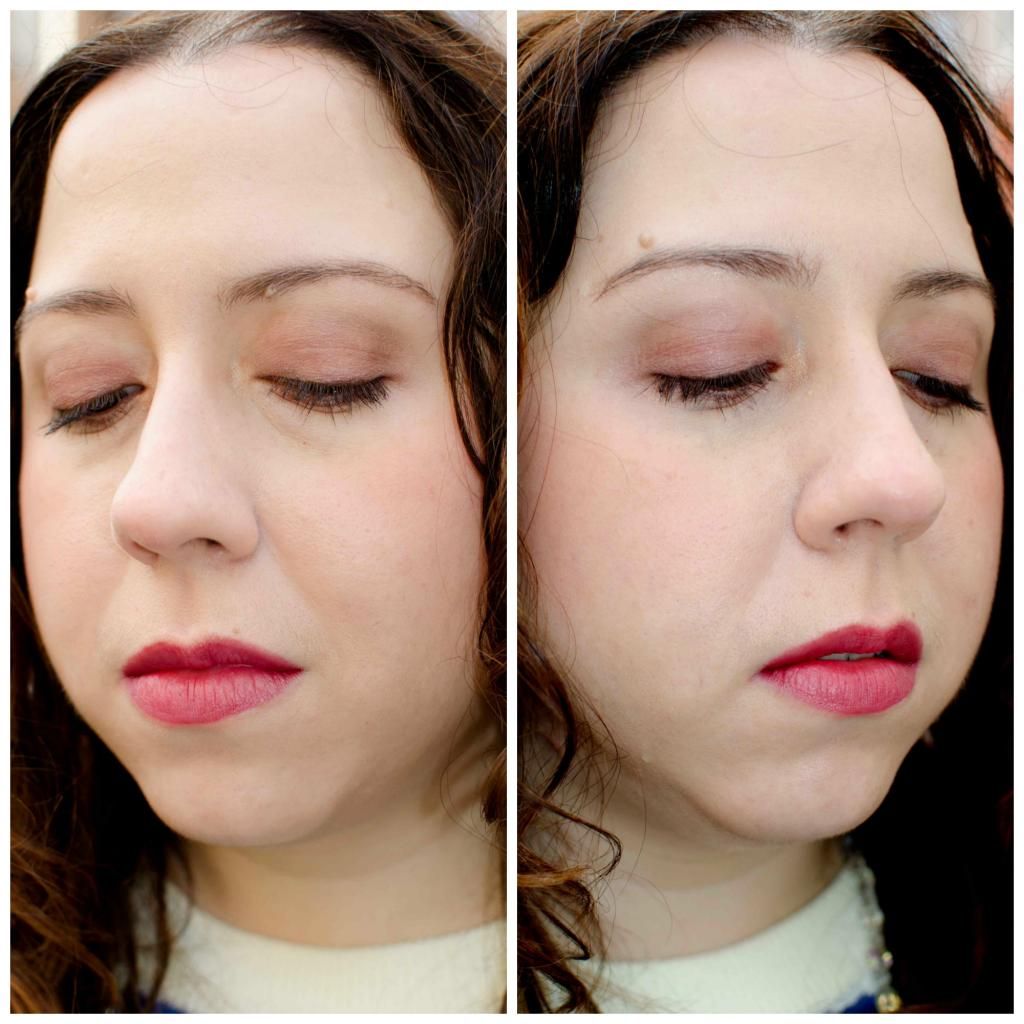 If, like me, you're afraid of red, a more brown rusty option is the Tom Ford Cream Eye Color in Spice from the Holiday 2014 collection (ie, limited edition—actually, a re-release, and I picked up an extra Platinum as well [having spent WAAAAAAY too much buying it on eBay!]).
For a bit of depth in the crease, I used MAC Charcoal Brown eyeshadow, and I used Surratt Artistique Eyeshadow in 6 Doré Rose on the brow bone, the inner corners of my eyes, and just a tiny bit tapped onto the middle of my lid with my finger for a little extra sheen.
I tightlined the upper lash line with Maybelline Master Kajal eyeliner in Midnight Brown, used the sample of Josie Maran Argan Black Oil Mascara I got from Sephora a while back (I think I like it??), filled my brows in with Surratt Expressioniste Brow Pencil in Brunette (AMAZEBALLS), and set them with Anastasia Clear Brow Gel.
To avoid a corpse-like whiteness, I used Hourglass Ambient Lighthing Blush in Radiant Magenta to give my cheeks a pink glow and looks, well, radiant.
As for the lips. Well. Because I am obsessed with matte lipstick, as soon as I started seeing bloggers review Charlotte Tilbury's new Matte Revolution Lipstick, I knew I had to try some. I went searching online for them. Sadly, while her products have just been launched in the US, these have not hit our shores yet. (In fact, if you're in the US and click the link I used for them, you'll be redirected to the US site, where they do not appear.) So, it was either wait, or since I was visiting a friend in Edinburgh, order them online and have them delivered to her. I'm not very good with delayed gratification, so it's no surprise which route I chose.
I actually purchased 4 different shades. (Because if you're going to do something crazy, you should do it with gusto? I'll try and review them in the future. At least before they come out here. 😉 ) In this FOTD, I'm wearing Love Liberty, a gorgeous berry color. I blotted it on from the tube for more of a stain rather than full strength. For a US-available (and affordable) option, try Rimmel Lasting Finish by Kate Moss in #107. Another substitute you could try is NARS Velvet Matte Lip Pencil in Damned.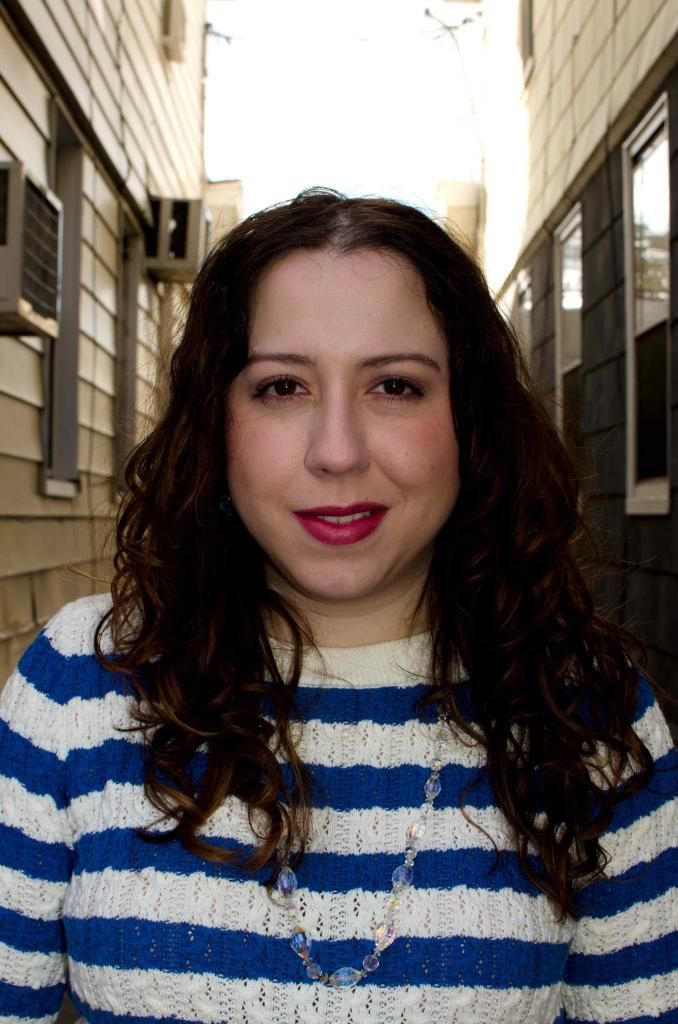 So, what do you think? Too vampy? Just right?
Bloglovin' | Facebook | Twitter | Instagram
Disclosure: This post contains affiliate links. For more information, check out my full disclosure policy.