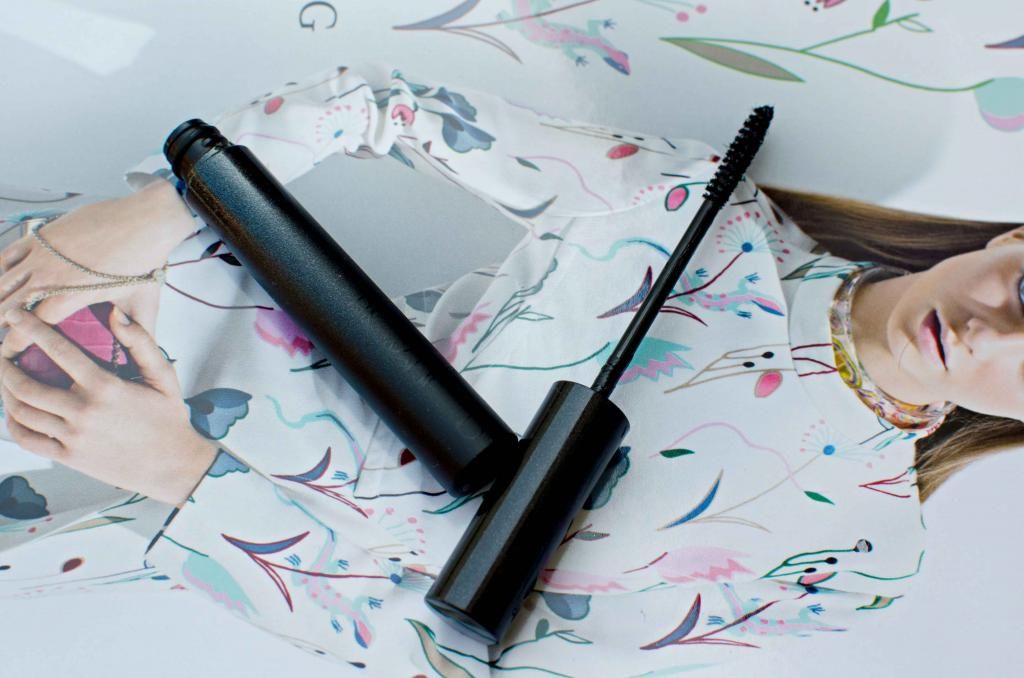 You already know all about my infatuation with the Surratt Beauty line, so you'll understand that I had high hopes for the Surratt Relevee Mascara, as well. This is saying a lot, because I'm of the mindset that department store brand mascaras are just not worth the money, with such great drugstore brand offerings. Yet, I still find myself caving and trying one once in a while.
I was told that the Relevee Mascara is Troy Surratt's tube mascara offering, a concept that has always intrigued me. But as soon as I opened it up, seeing the little fibers sticking off of the wand reminded me more of the Santhilea Magnetic Lash mascara, the "lash builder" part, and I was a bit scared. (That was the part that got fibers in my eye, so that it was irritated all day, and I've been too afraid to try it out again and suffer another day like that. So you can imagine my hesitation. 😉 )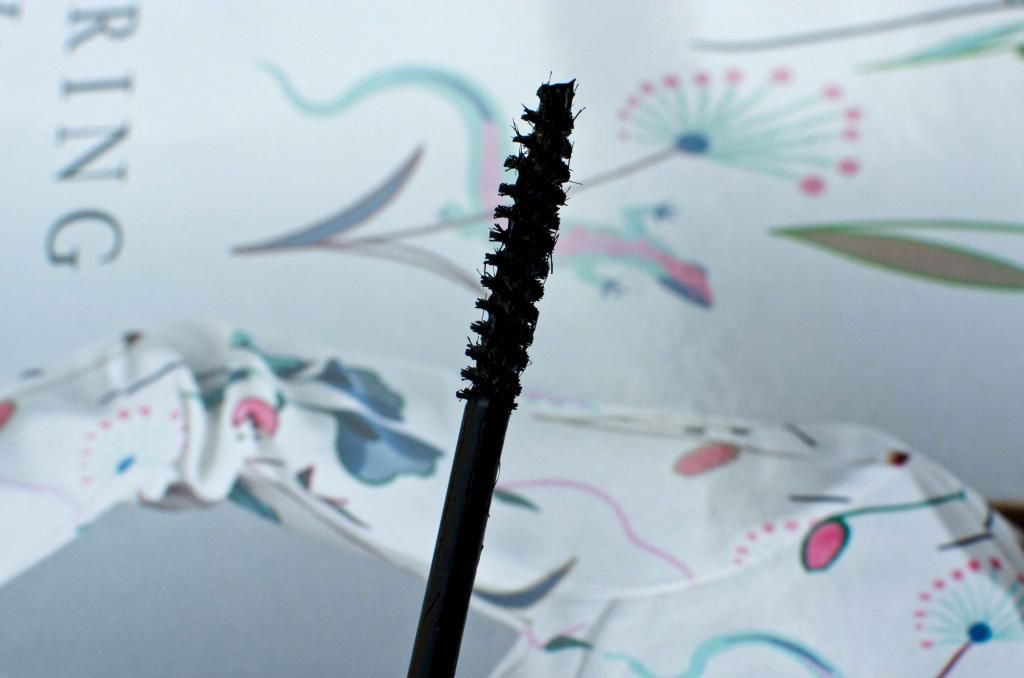 Thankfully, there were no stray fiber disasters with this one! There were also mildly disappointing results with a single application. First of all, when comparing it with my usual L'Oreal Voluminous Carbon Black, which I've been using almost exclusively since college, it definitely wasn't as volumizing. It also, while not clumpy, made my lashes stick together a lot, making them look even more sparse. (Of course, I always have to scrape the Voluminous mascara wand on the open mascara tube to get rid of excess product to avoid clumping, and it does get pretty dry after a while.)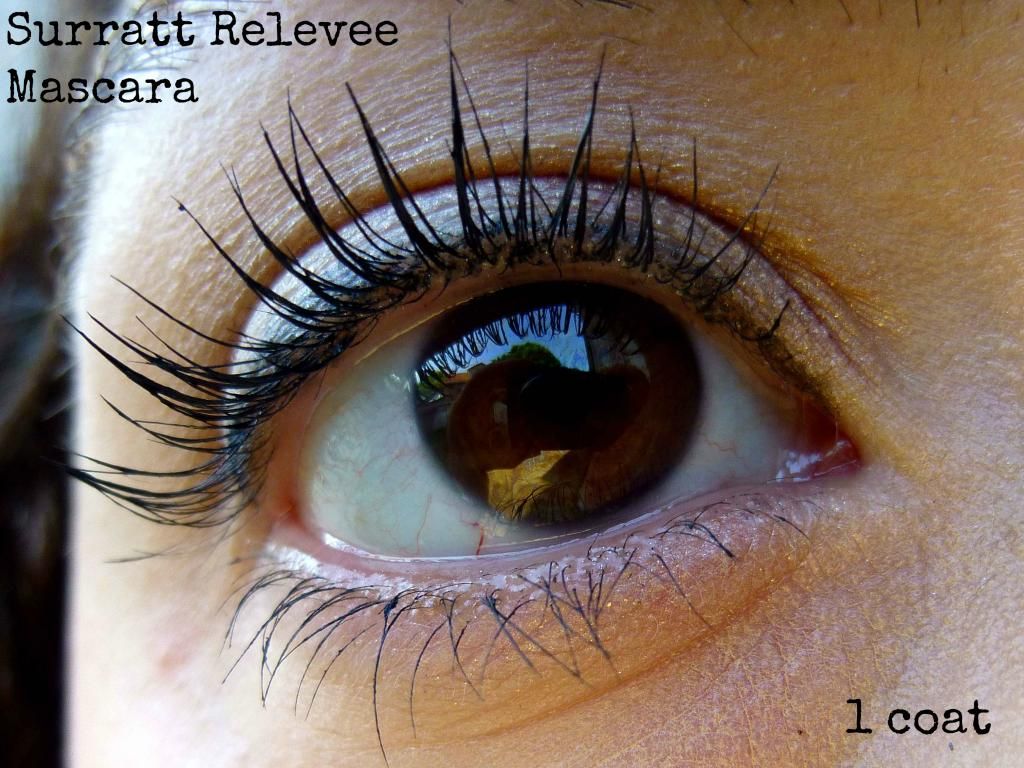 So here's what I learned. You need to take a spare spoolie and run it through your lashes after you apply it. (And not once it's dried, or it flakes. Learned that one the hard way!) I find that I need to apply a second coat, again, brush it through with a spoolie, and then it looks as good as my other mascara, and my lashes look even a little bit longer. (Though length isn't really my primary concern.)
One thing that it does have over Voluminous is that I realized that the black debris that winds up under my eyes as the day goes on is caused by the Voluminous. (I've been using it since college, and it took me until recently to realize that. Yes.) I love how it makes my lashes look, but hate the ebony drift. The Relevee Mascara is definitely more…err…colorfast? For lack of a better word.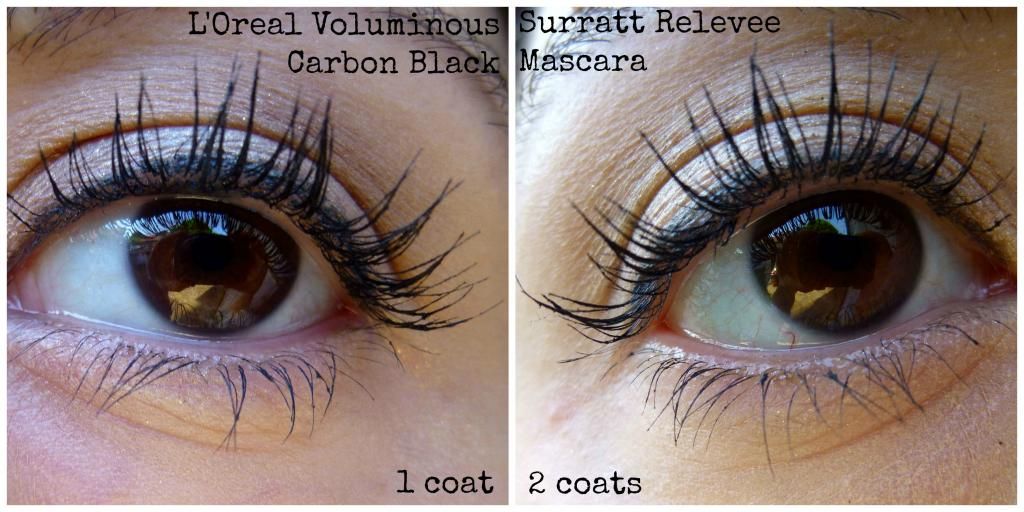 The tubes are supposed to come off with warm water (and soap? I forgot what he said), though I generally use my Bioderma Crealine and then follow up with my cleanser.
Ultimately, the effect of the Surratt Relevee Mascara is lovely, but it takes a lot more work. Which takes a lot more time. And my ablutions already take enough time. So I would probably save this for a special occasion. But, at $0, it's a bit pricey for a once-in-a-while product.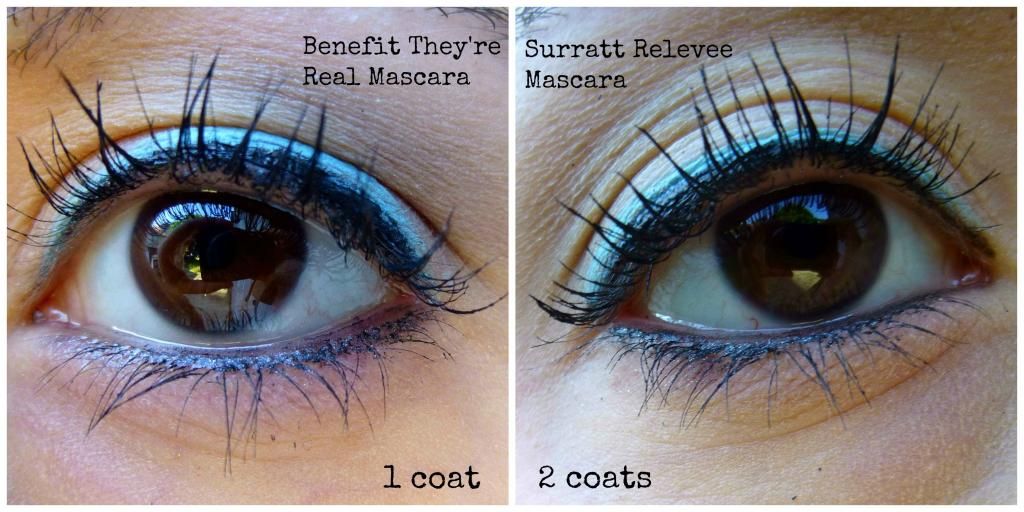 However, in the course of my recent mascara experimenting and comparing, I also picked up the sample of Benefit They're Real mascara that I got from Sephora in my birthday gift last year. (The running theme of this entry being, "Shani is a bit slow.") And while the Surratt Relevee Mascara probably wouldn't sway me from my drugstore brand ways, They're Real just might. It gets the one-coat volume that the Voluminous does, and it doesn't leave me looking like a raccoon by the end of the day.
I still say you really don't need to spend more than a drugstore brand on mascara, but I might wind up caving and buying a full-sized They're Real when my sample is used up. We'll see how it goes. Wouldn't want to change my ways and do things swiftly. 😉
Bloglovin' | Facebook | Twitter | Instagram
Disclosure: This post contains affiliate links. For more information, check out my full disclosure policy.