By now, I've raved so much about Surratt Artistique Eyeshadows, I could practically be their spokesman. But as a sister post to the Autumn and Winter Lipstick Picks, I wanted to show you a perfect neutral eye that you can pair with any bright, dark, cold-weather lipstick.
A few months ago, I made a return trip to the Surratt Beauty counter at Barneys, and the amazing Marijana put together a gorgeous purple smokey eye look with this palette we assembled, featuring Soie and Patine, as well as Artistique Blush in Guimauve, and the Smokey Eye Baton in Vapeur Mauve. (and a touch of Ravissante, which I already had). I never realized the versatility of this palette until I saw this Instagram post by Troy himself. And a light bulb went on in my head.
Everyone describes Soie differently. Champagny-pearl. Pearl-pink. Silky nude. On me, the latter description comes closest. It does pull cool on me, but is almost neutral. It doesn't look white on the lid. It just winds up brightening my eye area in a super subtle, not-too-shimmery way, that acts as the perfect counterpoint to a dark, rich lip.
Add a tiny bit of the Patine in the crease, and you need nothing more. (Patine, incidentally, is an extraordinary color. Grey/silver with hints of pinks and purples. You can use it to build any look.) Guimauve has displaced MAC Dame as my favorite cool pink blush to just give you a natural flush (it's like buttah!!). And it works with all the dark colors as well.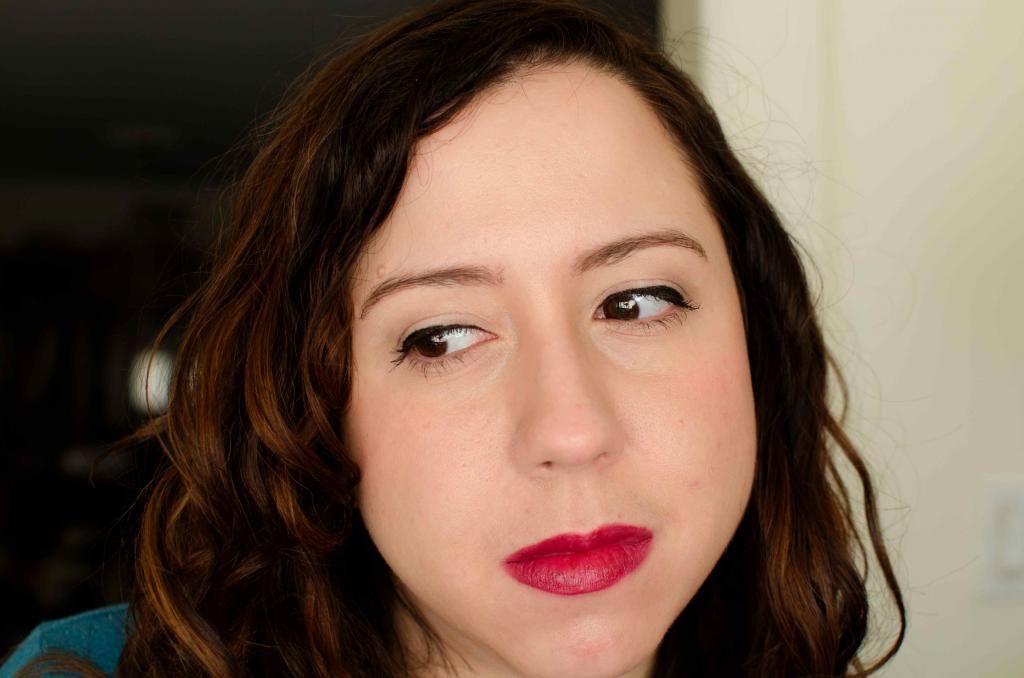 I added some black eyeliner to round out the look. I kept it decently thin, but made it a little more dramatic for the photography. I know that the Surratt Autographique Eyeliner in Chat Noir was my jam, but the bleeding got to me. I tried a sample of Kat Von D Tattoo Liner…and it's everything that the Surratt liner is…and it doesn't budge. I love the nylon tip on the Surratt, and that's the same kind the Tattoo Liner has. Honestly, if you don't have oily lids that prompt every shadow and liner to migrate to unseemly places, even with a primer, then go for the Surratt. It's a masterpiece, and the refill is the same amount of money as the Tattoo Liner.
And, of course, mascara. And the lipstick! (In this case, NARS Satin Lip Pencil in Palais Royal.)
This palette and I are going to be very, very good friends indeed. The number of looks I can create with just these colors alone, or adding one or two more, are amazing. I can't wait to take it everywhere around the world with me!
What is your favorite neutral eye look for dark and or bright lipsticks?
Bloglovin' | Facebook | Twitter | Instagram
Disclosure: This post contains affiliate links. For more information, check out my full disclosure policy.