It's no secret by now that I'm a huge fan of Bite Beauty. So when Sephora announced it was releasing a Bite Beauty Lip Lab Limited Release Crème Deluxe Lipstick each month, you knew I was going to cave.
Especially when the teaser/inspiration photos showed a glorious Léa Seydoux in a gorgeous burgundy shade of lipstick.
In fact, every inspiration photo they posted was SPOT ON. And then the shade description on the Sephora site was SPOT ON, "Shade 001 – deep burgundy with red undertone." 
Another enticement was getting to try the Crème Deluxe formula, which I passed up on my trips to the Bite Lip Lab. This formula costs more than the regular one, and is supposed to be more pigmented and…just better. From Sephora's website:
Created with BITE Beauty's coveted Crème Deluxe formula, this lipstick is rich in vitamins, minerals, proteins, and offers over 20 amino acids, freshwater pearl, and silk—which have been used in traditional beauty rituals dating back thousands of years. When added to lipstick, this pairing offers natural moisture-adjusting benefits that leave lips softer and more sensuous. Get the coolest shade in a luxurious formula—available only for a limited time.
However, when I shared Bite's photo of the actual lipstick, my friend commented, "Holy 1990s brown, Batman!" I showed her the Léa Seydoux photo and assured her it wasn't. Well, turns out she was right.
Here it is swatched in natural light:
And on me: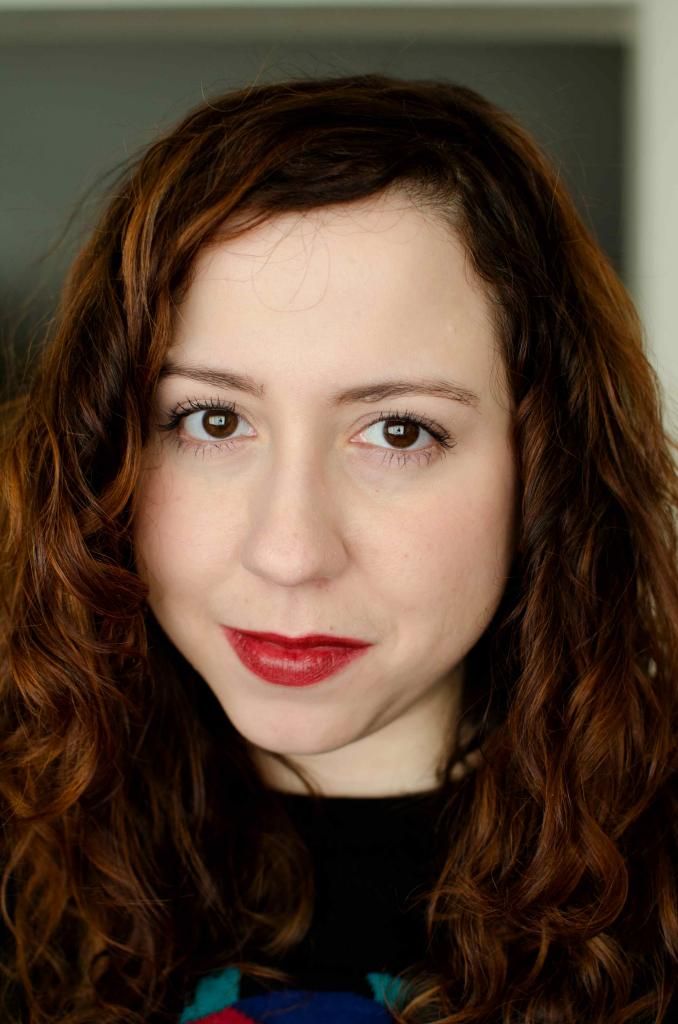 On me, it definitely pulled more 90s brown than gorgeous Léa Seydoux burgundy. So the color wasn't what I had wanted it to be, but what about the Crème Deluxe formula?
Well, I wore it on a casual Sunday, where I was just hanging out by a friend's place watching TV. I didn't eat anything, and only had some water to drink. A few hours later, a check in the mirror showed that it had definitely faded, but the worst part was that the dark pigment had pooled on the inside of my lips—it looked like I had been drinking red wine. Not cool.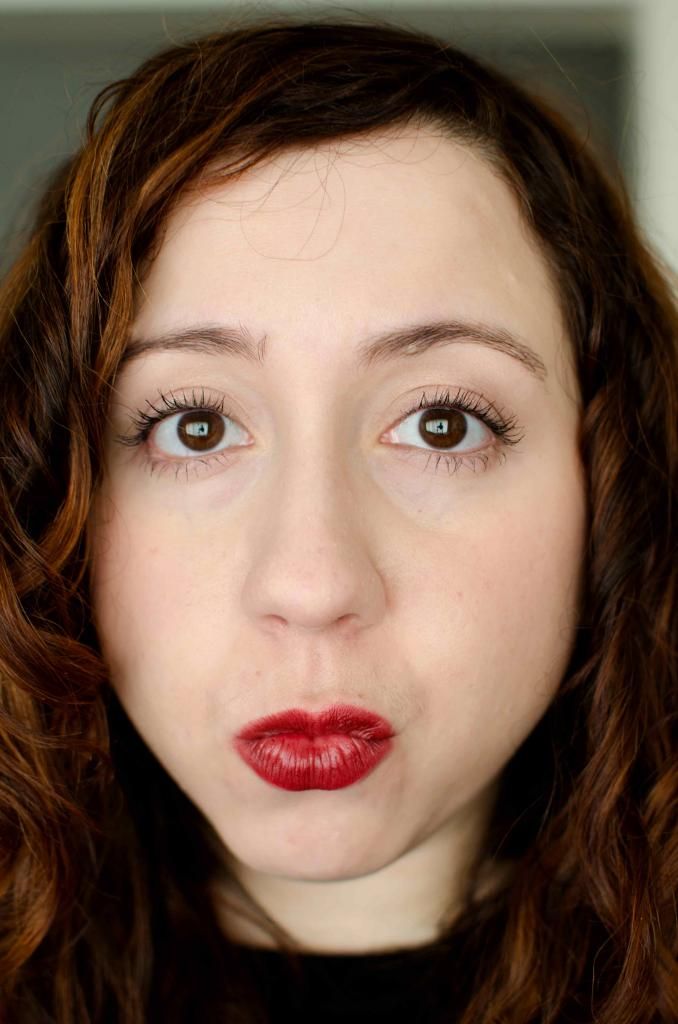 I did try it out again a different day and layered some NARS Audacious Lipstick in Charlotte (pictured in this post) over it to give it more of the berry tone I had hoped it would have. The color looked better, but the same fading happened, and again, the inner ring of my lips had pooled dark pigment.
The truth is, I'm lucky enough to live in NY and am able to get to the Bite Beauty Lip Lab, so having to layer another color on to make it a better color for me is just not worth it. I can just as easily go in and have the perfect burgundy color mixed up for me. Though, after this experience with the Crème Deluxe formula, I'm not sure I'd spend the extra money. (Maybe once, just to give it another shot.)
Which is why I returned my Bite Beauty Lip Lab Limited Release Crème Deluxe Lipstick 001. But I'm hopeful for the next 11 months… Check Sephora every first Wednesday of the month if you're a sucker for limited edition offerings like I am. 😉
How about you? Did you try it? Did you like it?
Bloglovin' | Facebook | Twitter | Instagram
Disclosure: This post contains affiliate links. For more information, check out my full disclosure policy.
Incoming search terms: